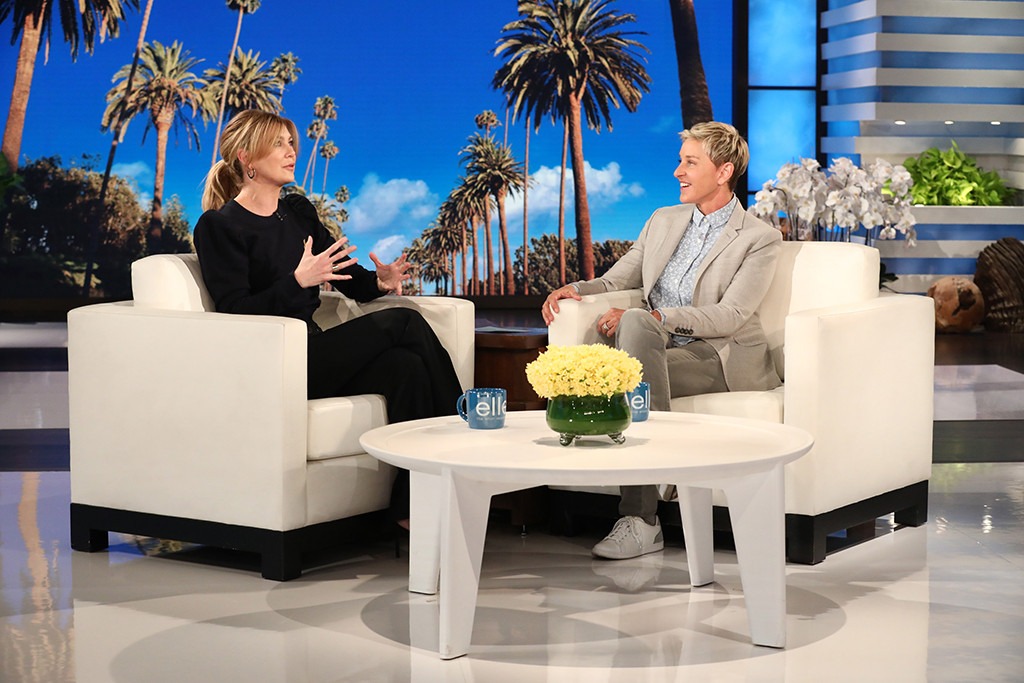 Michael Rozman/Warner Bros.
Ellen Pompeo continues to deny rumors that her $20 million salary caused Jessica Capshaw and Sarah Drew to leave Grey's Anatomy. 
During Thursday's episode of The Ellen DeGeneres Show, the 48-year-old star of the medical drama addressed rumors that her eight-figure salary didn't leave enough money for her co-stars to return.
"It's absolutely not true," she told host Ellen DeGeneres. "I mean, I'm not involved in these kinds of decisions. However, there's a few problems that you encounter doing a show for 14 seasons. And one of them is the writers have a really hard time creatively—you know, thinking up new stories for all these characters. And I mean, I think we have 16 regular cast members, and it's always sad when we lose people—for whatever reason. Whether they want to go or they don't want to go, it doesn't make it any easier."
Pompeo also said it's important for women to build each other up. 
"You don't have to pit [women] against each other. We're not enemies," she said. "We do lift each other up and support each other, and we're not victims. We're very strong and we're capable of many, many things."
Back in January, The Hollywood Reporter published an article about Pompeo in which she revealed her paycheck. When DeGeneres asked Pompeo about her decision to reveal the figure, Pompeo replied, "there are certain moments where it's important to be really truthful about our pain and about our struggles." She then compared the experience to DeGeneres coming out as gay over 20 years ago. 
"Sometimes you have to go through painful things to just be an example," she said.
Pompeo also talked about how "shocked" and "moved" she was to have women approach her and share their own stories of fighting for equality. 
"I think, as women, you know, sometimes we're afraid to ask. We're afraid to be vocal," she said. "We're taught not to be. They like us quiet—as we've seen from this administration. I think it's really important to encourage each other, encourage other women to stand up and be strong and know that we'll be OK and we have each other's backs."
In addition, DeGeneres dispelled the idea that if one person succeeds, another person can't experience the same success.
"Look at us. This is two Ellens—both with TV shows. We're both doing great," Pompeo said. "There's two seats at the table."
Watch the video to see the interview.
To see the full episode, tune into The Ellen DeGeneres Show Thursday at 3:00 p.m. EST.