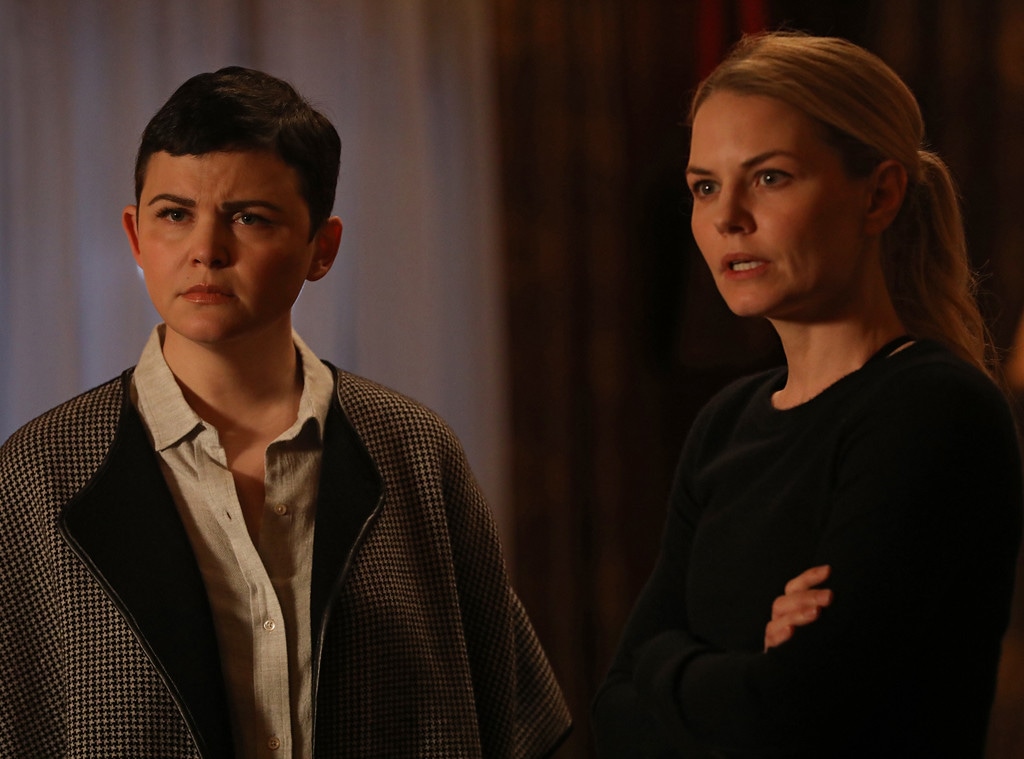 ABC
Before we say goodbye to Storybrooke for good, a whole host of fan favorites will return for one last hurrah.
E! News has confirmed that the two-night Once Upon a Time series finale will indeed include appearances from nearly all of the original stars who departed at the end of last season as co-creators Adam Horowitz and Edward Kitsis rebooted the series. And when we say nearly all, we mean it.
The finale, fittingly entitled "Leaving Storybrooke," will include appearances from Jennifer Morrison, Ginnifer Goodwin, Josh Dallas and Emilie de Ravin, who join a longer list of previously announced returning stars that includes Jared Gilmore, Sean Maguire, Rebecca Mader, Beverley Elliot (Granny), Lee Arenberg (Grumpy/Leroy), Keegan Tracy (Blue Fairy/Mother Superior), Tony Amendola (Geppetto/Marco), Victoria Smurfit (Cruella de Vil), JoAnna Garcia-Swisher (Ariel), and Robbie Kay (Peter Pan).
"Seven years after we set off on this magical journey, we prepare to say goodbye to the cast, crew and writers that made the 'happily ever after' that is Once Upon a Time possible," Kitsis and Horowitz said in a statement. "We couldn't think of a more fitting way to say farewell than by reuniting so many of the characters that our fiercely loyal fans spent years with on their adventures. We hope everyone joins our Once family, old and new, for what we hope will be the sendoff of a lifetime befitting this stellar cast and its incomparable fans."
Morrison, Gilmore, de Ravin and Mader have all made appearances in season seven episodes already, however this will mark the first time fans have gotten to check in with Goodwin and Dallas' Snow White and Prince Charming since leaving them behind in Storybrooke at the end of season six.
Of course, the returning stars will join season seven regulars Lana Parrilla, Robert Carlyle, Colin O'Donoghue, Andrew J. West, Dania Ramirez and Mekia Cox. The two-night finale will air on May 11 and 18, 2018.
Once Upon a Time airs Fridays at 8 p.m. on ABC.