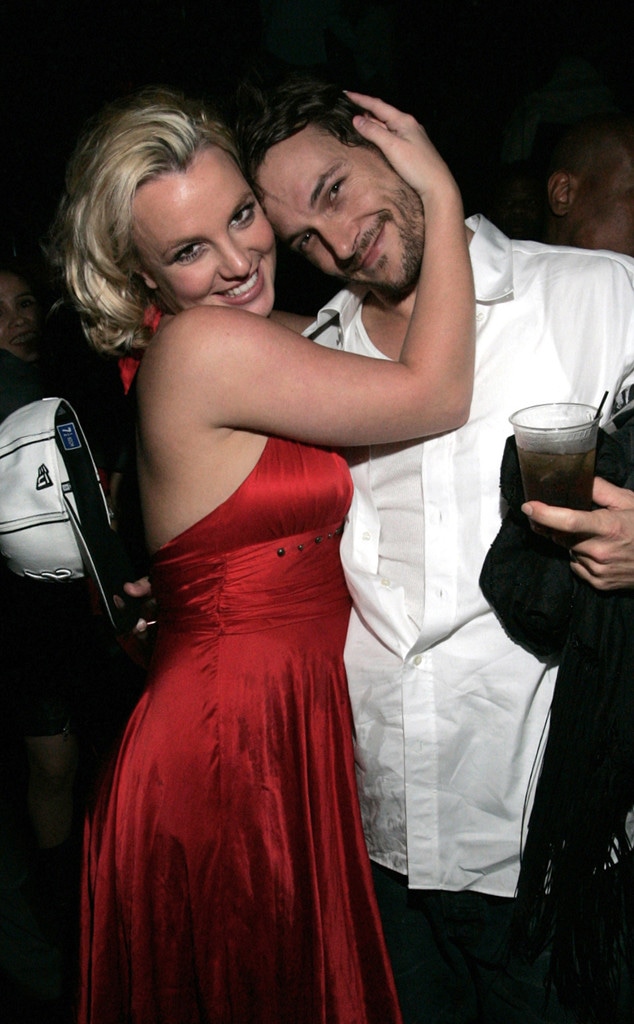 Ben Rose/WireImage.com
Think you know everything about Kevin Federline? Think again!
While it's been several years since the backup-dancer and rapper was married to Britney Spears, the man also referred to as K-Fed continues making news.
In fact, the former Britney & Kevin: Chaotic star has found himself in the headlines as he continues negotiations with his ex-wife over child support.
For today, however, Kevin is celebrating his 40th birthday and gearing up for a big weekend celebration in Las Vegas. More on that fun later.
In honor of the big day, we decided to find some surprising facts about the DJ's career, love story with Britney and life in the spotlight. Dare we say you may learn a thing or two.
Larry Busacca/WireImage.com
1. Kevin has been with his current wife Victoria Prince for more than 10 years. 
2. Of all the days in the calendar year, Kevin's leading lady has the same birthday as Britney.
3. Got plans for this weekend? Kevin will be celebrating his 40th birthday this Saturday at Crazy Horse III in Las Vegas.
4. If you watch Justin Timberlake's music video for "Like I Love You," chances are you will see Kevin making an appearance as a dancer.
5. Remember Christina Milian's music video for "AM to PM?" As it turns out, Kevin totally appeared in the finished product. 
6. Kevin appeared in Pink's music video for "Get the Party Started." 
7. Although the role was uncredited, Kevin appeared in a 2002 episode of Will & Grace with Eric McCormack and crew. 
8. While appearing on Vh1's Celebrity Fit Club with Shar Jackson and Nicole Eggert,  Kevin lost an impressive 30 pounds.
9. Kevin named one of his kids after Michael Jackson. The boy's name is Kaleb Michael Jackson Federline. 
10. While there was plenty of buzz, Kevin and Britney only starred in five episodes of their UPN series Britney and Kevin: Chaotic.
11. Kevin played the groom in Britney's "My Prerogative" music video.
12. In 2008, Kevin had the opportunity to guest-star in three episodes of One Tree Hill with Chad Michael Murray and crew. 
13. Kevin performed on a 2007 episode of So You Think You Can Dance.
14. Britney was just 18 when she first met Kevin. He was a backup dancer for LFO and the boy band was opening for the "Toxic" singer. 
15. Ready to runway! Kevin signed to model for the Five Star Vintage line that sold in Macy's, Kitson and Lord & Taylor.
16. The 2006 Teen Choice Awards allowed Kevin to premiere his single "Lose Control" in front of millions of viewers. 
17. Kevin received a romantic proposal from Britney first on a flight from Ireland to New York. He would say no to her gesture but propose himself soon after. 
18. It's the fashion moment many fans won't forget. Kevin's groomsmen wore white Juicy velour "pimp" tracksuits on his wedding day.
19. Kevin and Britney's wedding was supposed to happen at the Bacara Resort in Santa Barbara. Things changed, however, when the media learned of the plans in advance.
20. It appears Kevin does not follow his ex-wife Brit Brit on Twitter. 
21. Kevin and Britney eventually said "I Do" in Studio City, Calif., in front of just 27 friends and family.
22. According to reports, Kevin and Britney's wedding lasted 15 minutes. 
23. Following their special ceremony, the newlyweds enjoyed their private honeymoon in Fiji. Photos would later leak, which upset the couple. 
24. During an episode of WWE's Monday Night Raw, Kevin was body slammed by the one and only John Cena.
25. Kevin follows 218 people on Twitter include Kesha, Aaron Carter, The Chainsmokers and Brooke Hogan.