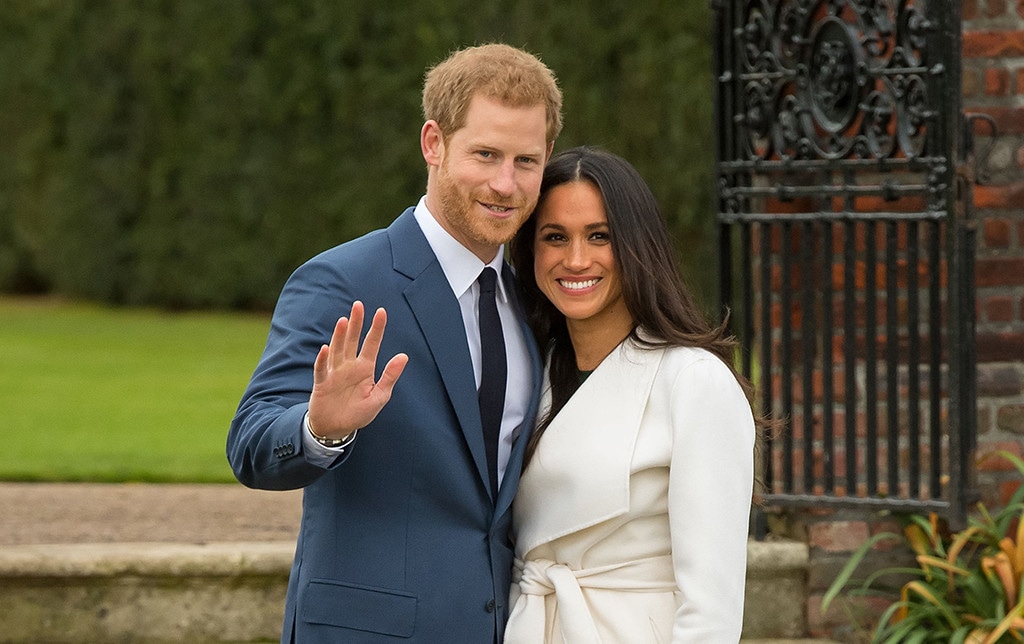 Eddie Mulholland/Daily Telegraph/PA Wire
Prince Harry and Meghan Markle have crossed one more item off their wedding to-do list—choosing a wedding cake baker.
Kensington Palace announced on Tuesday that the couple has chosen pastry chef Claire Ptak from the London-based bakery Violet Bakery to do the honor.
"I can't tell you how delighted I am to be chosen to make Prince Harry and Ms. Markle's wedding cake," Ptak said. "Knowing that they really share the same values as I do about food provenance, sustainability, seasonality and most importantly flavor makes this the most exciting event to be a part of."
So, what kind of cake did they pick for their big day?
"Prince Harry and Ms. Markle have asked Claire to create a lemon elderflower cake that will incorporate the bright flavors of spring," Kensington Palace tweeted. "It will be covered with buttercream and decorated with fresh flowers."
Like Meghan, Ptak was raised in California. However, this wasn't the only connection the two shared. Kensington Palace also revealed the former Suits star previously interviewed Ptak for her blog The Tig. In the post, Meghan wrote that she was "fan girling mighty hard over Ms. Claire" and shared Ptak's recipe for chocolate oat agave cookies.
"I mean….don't even get me started, just get me baking," Meghan wrote about the cookies at the time.
Of course, we're sure flavor played a big role in the selection process, too. According to Kensington Palace, Ptak "focuses on using seasonal and organic ingredients in her cakes."
"Prince Harry and Ms. Markle are looking forward to sharing the cake with guests at their wedding at Windsor Castle," the Palace tweeted.
Violet Bakery confirmed the news via its Instagram account.
"Kinda excited to announce this one!!" the bakery posted on Tuesday. "Violet has been chosen to make the wedding cake for Prince Harry and Meghan Markle @kensingtonroyal. They both share so many of the same values regarding food provenance, sustainability, seasonality and of course flavor! Xxx."
According to its website, Violet Bakery's cakes tend to be decorated in its "simple, rustic style." Although, icing pearl decoration and fresh flowers can be added.
Ptak opened her bakery in 2010. Previously, she worked as a pastry chef under Alice Waters at Chez Panisse in Berkeley, Calif. She also worked at The Anchor and Hope in London and staged at St. John and Moro. In addition, she ran a market stall on Broadway Market in East London.
Prince William and Kate Middleton had two cakes for their 2011 wedding. The first was an eight-tiered, iced, traditional fruit cake made by Leicestershire baker Fiona Cairns. The cake took five weeks to make and included white icing, as well as up to 900 sugar-paste flowers. The second was an unbaked chocolate biscuit cake made by biscuit brand McVitie's. Based on a recipe by Buckingham Palace's kitchen chefs, the cake included dark chocolate and broken up tea biscuits.
Only two months to go until Harry and Meghan's big day!