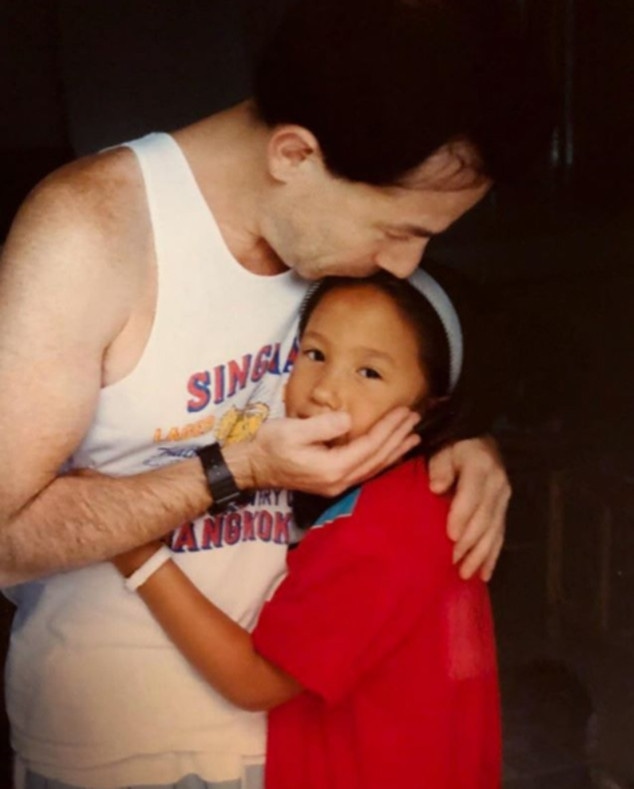 Instagram
Cheryl Burke has some heartbreaking news to share about her family.
On Monday evening, the Dancing With the Stars pro returned to Instagram and revealed her father had passed away earlier in the month.
"Dad, if I had one more chance to have you here with me today, I would do things differently," Cheryl shared with her followers. "Every day I would tell you how much I love you. I miss you so much already."
She added, "Rest In Peace Stephen Louis Burke April 13, 1950 - March 9, 2018."
Cheryl's post also included a throwback photo of her father kissing his daughter on the forehead.
After seeing the post, several of Cheryl's friends expressed their condolences on social media.
"Sending you all my love Sugar Plum," Kym Herjavec shared in the comments section. Catherine Lowe added, "I'm so sorry Cheryl :(."
Just last week, Cheryl surprised her followers when she announced a social media hiatus.
"I'm dealing with some personal things right now and need to take a break from social media," the Dance Mom star wrote. "Thanks for understanding and remember to tell the people who are important to you just how much you love them each and everyday."
She would sign the note, "Xoxo Cheryl."
Our thoughts and prayers go out to Cheryl during this difficult time.