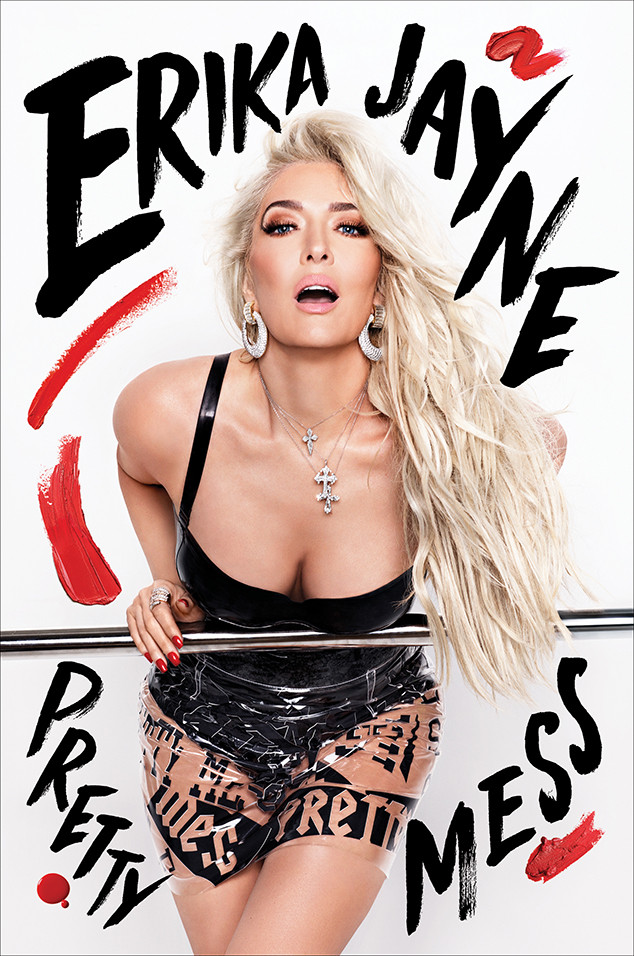 Gallery Books
Erika Jayne may give some f---ks about her new memoir!
The Real Housewives of Beverly Hills star is getting candid in her wild new memoir, Pretty Mess—and we've got some of the juiciest moments of the 289-page book.
The book tells the tale of a woman who knew she was meant for big things but didn't know how she was going to make it happen. She struggled for years to make ends meet and support her son, until all of that changed when she met, fell in love and eventually married famed lawyer Thomas Girardi in 1999.
Years later, her friendship with Yolanda Hadid eventually led to her casting on the sixth season of the hit Bravo reality show, leading to her being a contestant on Season 24 of Dancing with the Stars in early 2017. She's also become a successful singer, churning out No. 1 hits like "How Many F--ks," "Painkillr" and, of course, "Pretty Mess."
But what are the stories behind the stories? From losing her virginity to threesomes and how she met her hubby, take a gander at the eight juiciest excerpts from her new book...