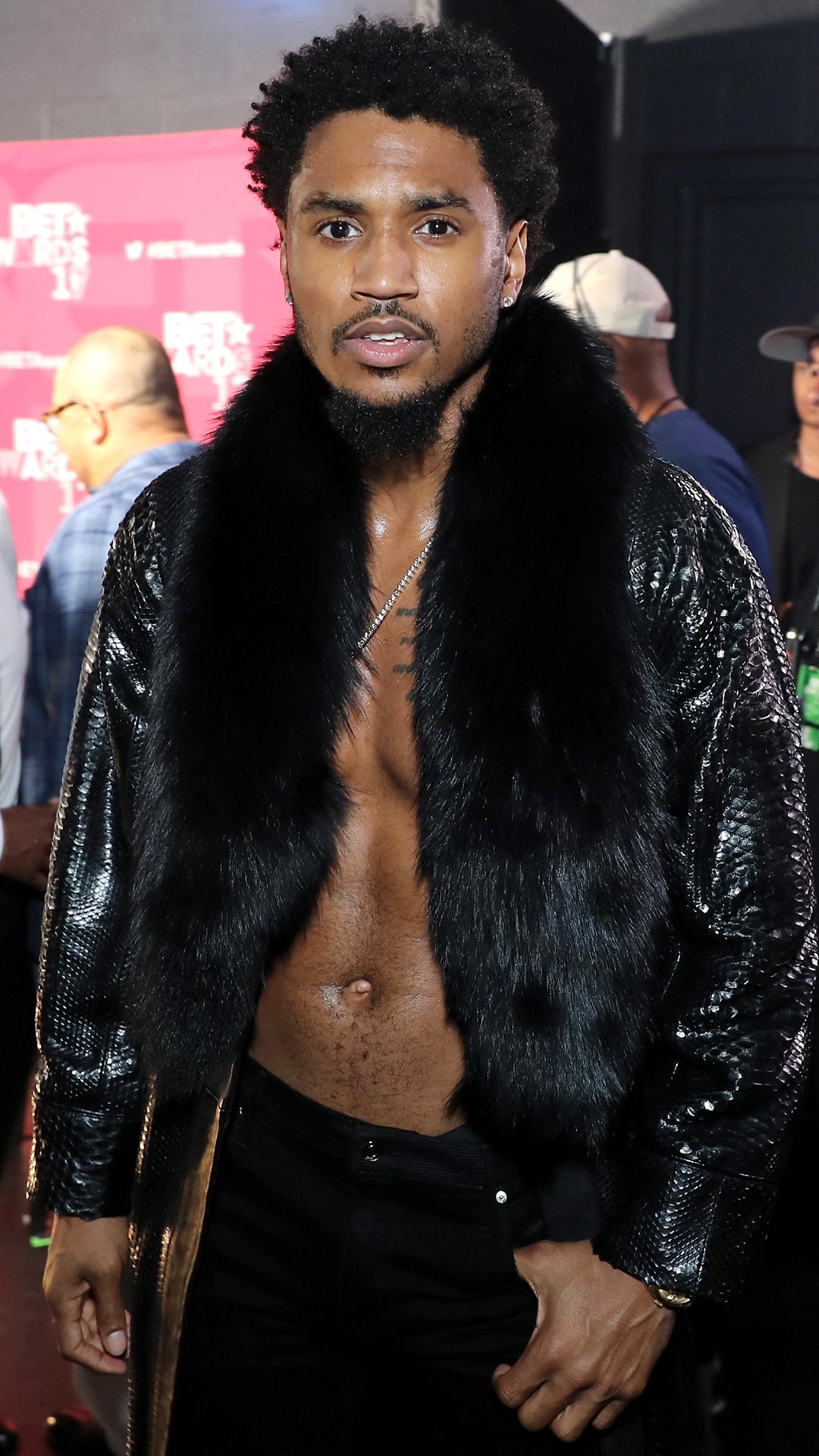 Neilson Barnard/Getty Images for BET
UPDATE: Trey Songz will not be charged in his domestic violence case, E! News has learned. The L.A. City Attorney declined to file charges due to lack of sufficient evidence likely to result in a conviction, a spokesperson shared. 
______
Trey Songz was booked for a felony on Monday morning, E! News can confirm.
This stems from the claims made last month when the singer was accused of hitting a woman in the face during NBA All-Star weekend. The performer's accuser was later granted a temporary restraining order against him.
TMZ now reports that Songz turned himself in to the LAPD alongside his attorney Shawn Holley. He was booked just after 6 a.m. and released at 8 a.m. after posting $50,000 bond.
Just before turning himself in on Monday morning, Songz took to Twitter to deny the assault claims in a message to his social media followers.
"For weeks my lawyers & Mgmt have asked me not to comment on this and I initially agreed but this morning I feel that my fam, the women that raised me, my friends & fans especially the youth need to hear from me. I am being lied on and falsely accused for someone's personal gain," Songz tweeted.
He then told his fans, "I won't be speaking too much more on this but would like to thank you for all the prayers and support."
In February, TMZ reported, that Songz allegedly grew upset after a woman began talking to a male attendee at a party in the Hollywood Hills over NBA All-Star weekend, prompting the alleged assault.
Sources told the outlet at the time that following the argument, the woman then left the party to seek medical attention for minor injuries before filing a report with police. 
E! News has reached out to Songz for comment.
(This story was originally published Monday, March 19, 2018 at 11:06 a.m. PST)