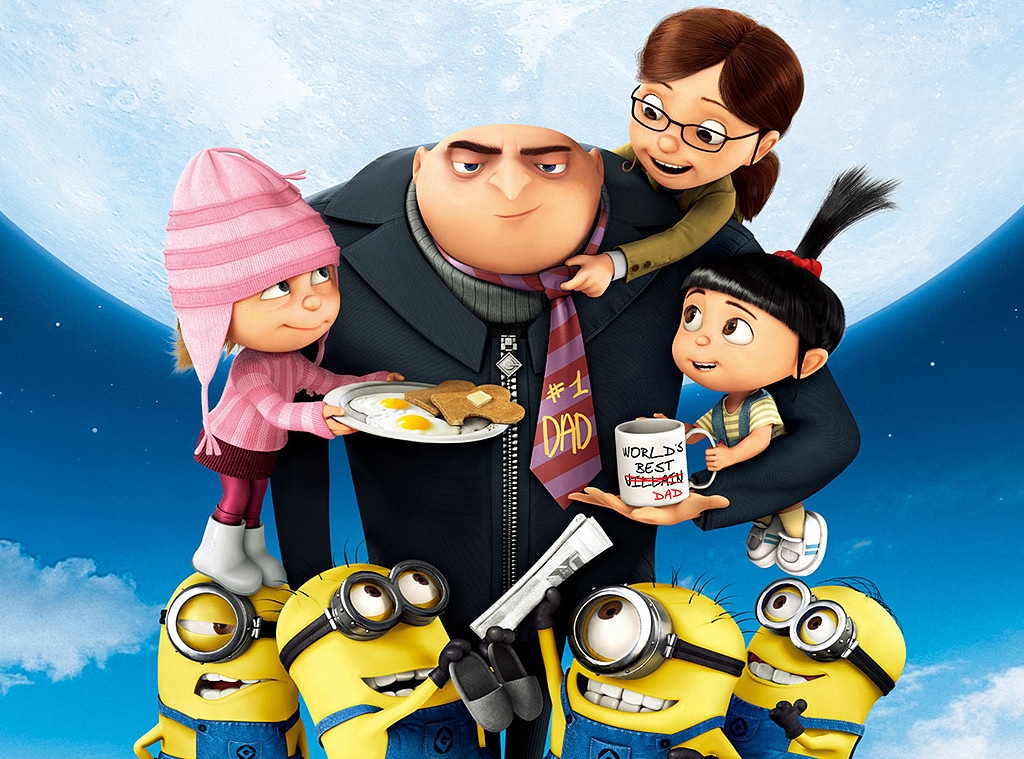 Universal Pictures
Attention all minion lovers! We have some exciting news for you.
E! News can exclusively confirm that Despicable Me 3 is coming to Netflix on April 5.
Fans of all ages will be able to hear the sounds of minions from the comfort of their couch, bed or family room. And yes, the talented voices of Steve Carell, Kristen Wiig and Miranda Cosgrove will also be blasted loud and proud for movie watchers to enjoy.
For those who may have missed the box-office hit, Despicable Me 3 is centered around Gru who meets his long-lost charming (and more successful) twin brother Dru who wants to team up with him for one last criminal heist.
The story would ultimately allow the film to earn a whopping $264 million at the box office. And yes, the cast and crew received a Kids' Choice Award nomination for Best Animated Film.
"I would love to [carry on making them], they're so much fun," Steve recently told Yahoo Movies. "They're little pieces of positive energy that are put out in the world. In all honesty, that's what's special about them to me. They're fun, they're silly there's no axe to grind, they're free of cynicism, and that's rare."
So what else is coming to Netflix in the month of April? Find out Tuesday morning when the streaming service releases their full list.
(E! and Universal Pictures are part of the NBCUniversal family)