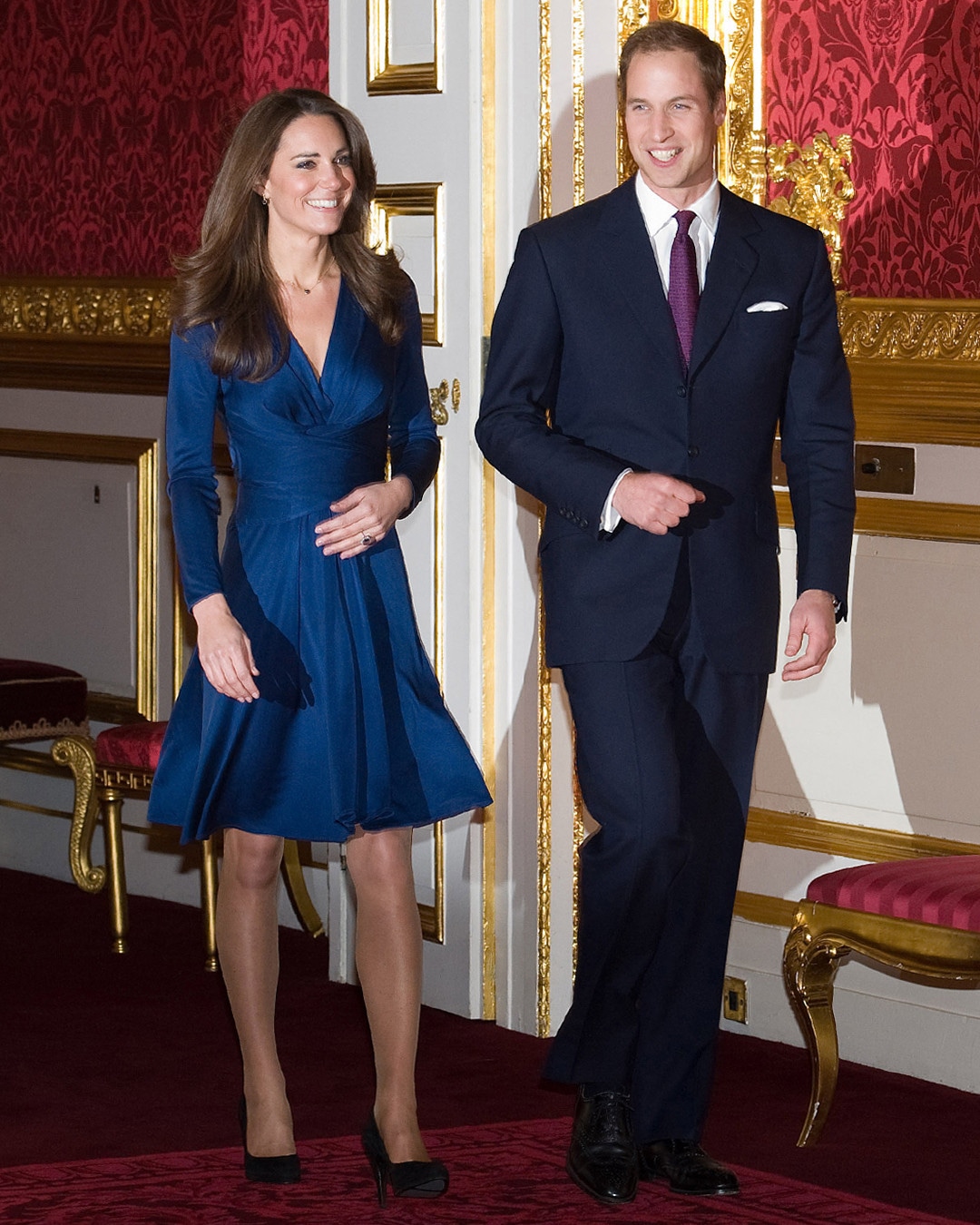 Getty Images
Stop the presses! Kate Middleton's famed royal-blue engagement dress now comes in green!
Why is this a big deal? Because Prince William's other half's Issa London silk-jersey wrap dress sold out almost immediately after Kate was photographed in it back in November 2010. The £430 (or about $600) dress was so popular, in fact, that the brand couldn't keep up with demand and had to stop operations.
Don't worry—the Kate Middleton Effect is so real that the brand, now called Issa, recently relaunched with a British retailer called House of Fraser. In its inventory—with no surprise—is the duchess' engagement dress, now called the Kate Tie Wrap Dress. Of course, modern times calls for updates, so the dress is now featured in an emerald green and retails for a much lower price: £99 (or about $138).
While the color change is interesting, it got us to thinking: What would have Prince William and Kate's engagement photos looked like if she was wearing the dress in different hues. With a little help from Photoshop, we ran with these style simulations.
You tell us: Was Kate's original sapphire-hued dress the right call? Or would she have looked better in another color?