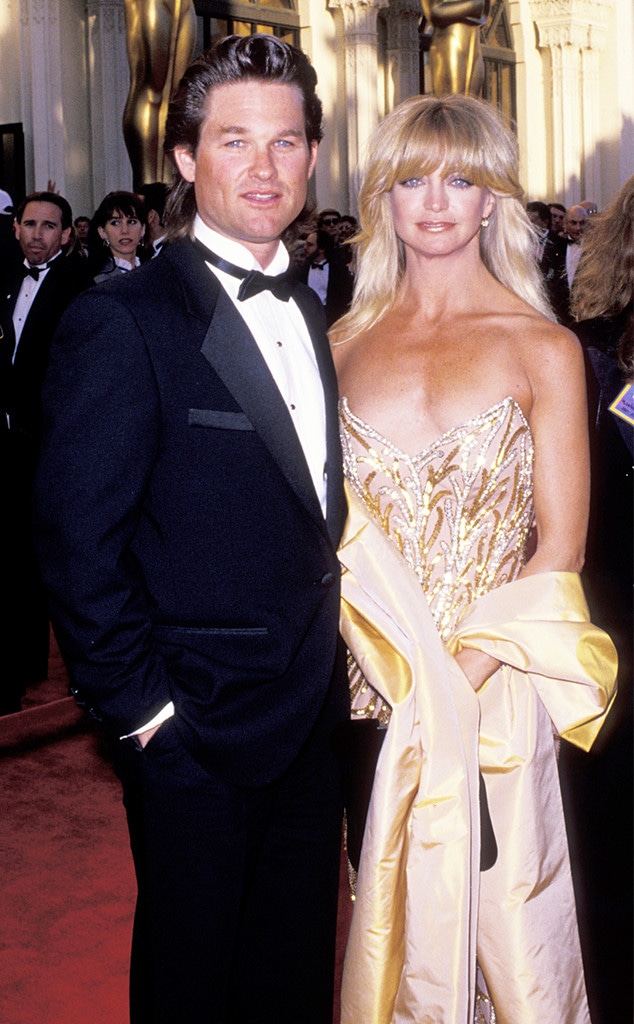 Ron Galella/WireImage
Kurt Russell and Goldie Hawn's long-lasting relationship is absolutely worth celebrating! 
While the famous pair has never tied the knot, the couple has raised three children together—Oliver Hudson, 41, Kate Hudson, 38, and Wyatt Russell, 31—all of whom have followed them into show business. 
It's also admirable to see the two high-profile actors still together after 35 years. So what is their secret? Goldie revealed it partly has to do with sex. "I think sex is very important in a relationship and a long-term relationship actually suffers because people aren't playing together anymore," she previously told Extra.
She also admitted that they had their ups and downs, but the key to a successful relationship is wanting to work through it. "You have to want  to stay together, and we really want to," she told People. "Therefore you work to be together."
As Kurt celebrates his 67th birthday today, we decided to look back at just some of the couple's cutest comments in our romance rewind gallery below. 
Happy birthday Kurt and here's to many more years of happiness.