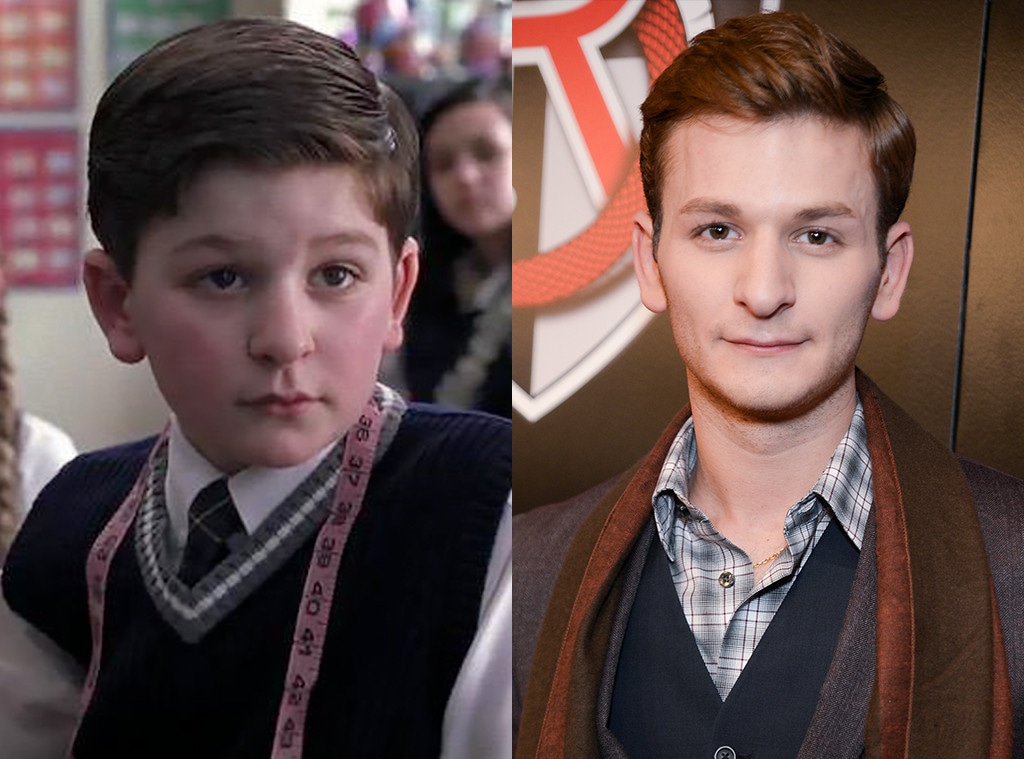 Paramount Pictures; Getty Images
This former child star is accepting his past, present and future. 
You'll remember Brian Falduto from 2003's School of Rock—does "you're tacky and I hate you" ring a bell? And in a new essay for Advocate magazine, Fadulto describes his experience breaking away from the role that shaped his entire life, and why he's finally accepting it.
"As aware as I am that I likely wouldn't make a list of D-list celebrities," Falduto wrote, "it is interesting to note the impact that a role in just one movie has had on my coming of age. Nearly 15 years later, I am still the 'gay kid from School of Rock,' but for the first time ever, I'm OK with it."
Brian said he was "labeled gay" by his Catholic school peers, despite not publicly disclosing his sexuality. He recalled, "No one in my life was taking the time to stop and tell me that it was OK to just be me. I was always expected to fit in even though I was most known for standing out."
He continued, "Throughout my entire life, I never had a single person who looked like someone I could become. Yet here I was being broadcast as a relatable image for so many people in my exact same situation. I feel it's a bit of a shame that I couldn't embrace myself sooner. I can't help but feel like I would have been unstoppable." 
Being thought of as a "young gay figurehead," Fadulto explained, "complicated" his adolescence and even prevented him from auditioning for future parts. 
Jean-Paul Aussenard/WireImage
Fadulto writes in the magazine feature that his perspective changed when he began dating a close male friend during his college years. Their breakup was the "hardest thing [he] ever had to deal with," adding, "I had finally come out. But it didn't happen because I was proud of who I was; it happened because I fell in love—something I never thought was in the realm of possibility for me." 
Looking ahead, Fadulto doesn't regret his identity being forever linked to School of Rock.  
He shared, "I am very content with my life, and I wouldn't change anything. My struggles have helped me grow up to be humble and kind—two qualities I really admire in myself.
"All the versions of who I've been are buried inside me as I grow older, and the self-care that is required to sort through it all has been really rewarding," Fadulto added. "It's brought me closer to myself as an artist." 
Listen to Brian's latest single above and read the entire essay here.