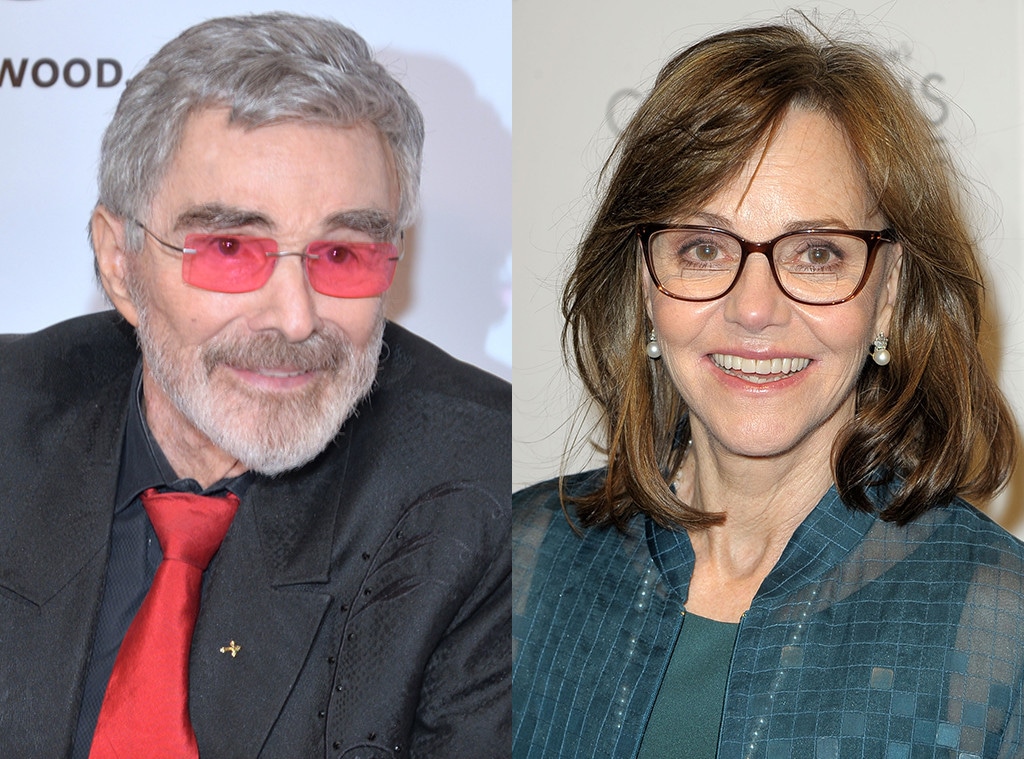 Manny Hernandez / Getty Images, Chance Yeh/Getty Images
More than 40 years later, Burt Reynolds still holds a torch for Sally Field.
The met on the set of the 1977 film Smokey and the Bandit and dated for five years. In interviews conducted over the past few years, Reynolds, 82, has often called Field, 71, the love of his life. He echoed those comments on NBC's Today show on Thursday, while promoting his new film The Last Movie Star.
When co-host Hoda Kotb asked Reynolds who he would consider the love of his life, he said it was Field and joked, "Well, she was 7 when I fell in love with her. She stayed 7 for about 11 years."
"I wanted her really bad for Smokey and they said, 'Well, she's not sexy,'" he recalled. "And I said, 'You don't get it. Talent is sexy.' And she's got that."
In 2015, Reynolds told Vanity Fair Field was the "love of my life."
"I miss her terribly," he said. "Even now, it's hard on me. I don't know why I was so stupid. Men are like that, you know. You find the perfect person, and then you do everything you can to screw it up."
"I didn't hear that yet," Field replied to his comments in a People interview. "I have no response, really, and any response I would have would belong to him."
Reynolds also told The Hollywood Reporter in 2015 that Field is "definitely the one that got away."
In 2016, Reynolds told the Daily Mail's Event magazine, "I did four movies with Sally and spent five years with her. She was the love of my life and I screwed the relationship up. That sense of loss never goes away."