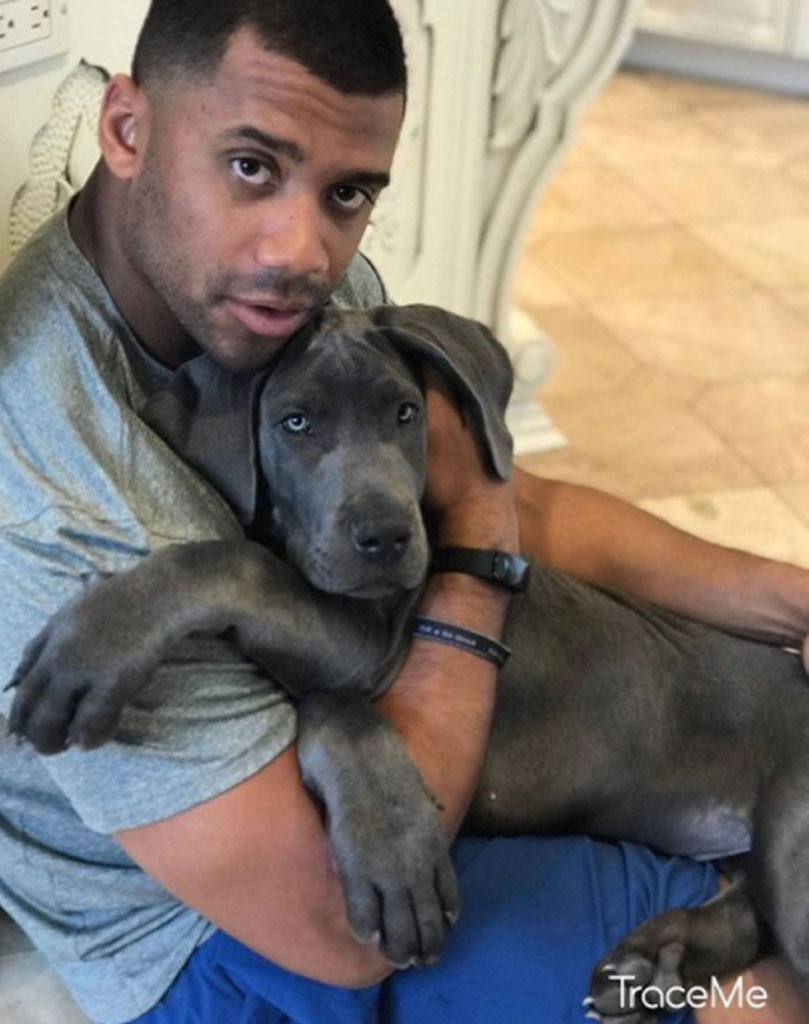 Instagram/TraceMe
Ciara and Russell Wilson's family is growing. 
No, it's not what you think... They got their very own dog! "New Pup Alert!!! Welcome to the Wilson Family!" the Seattle Seahawks quarterback captioned the precious snapshot. 
Wilson didn't reveal what they've named the silky gray pooch, but many fans couldn't help but comment on his large size. With two young children at home, there's no doubt Ciara and Russell will have their hands full when it comes to training this massive (but incredibly cuddly!) puppy. 
And earlier today, Ciara sat down with E! News to share plenty of updates about 3-year-old Future Wilburn and almost 1-year-old Sienna Wilson. 
Watch:
Ciara Thinks Baby Sienna Will Have Tomboy Style
The "1, 2 Step" songstress said Future is developing his own unique fashion sense, saying he has a very "particular" vision for practically every OOTD.
"It is the most entertaining thing! Sometimes we have to bargain to not wear a pant he wants to wear that does not look right. I'm like, 'Future, we can not go out here in these streets looking like this. This is not going to be the look!" Ciara teased. 
Meanwhile, Ciara said she already sees little Sienna picking up on her big brother and dad's characteristics. "I think it's inevitable for her to have a little bit of tomboy in her from Future, Russ and me. She's going to have some of that edge to her," the proud mama dished. 
Congrats on the latest addition, Wilson fam!