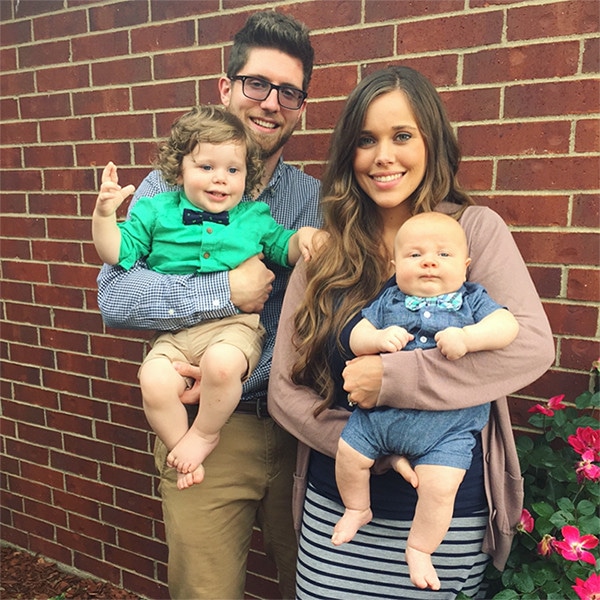 Instagram
It's time to set the record straight on one Duggar-Seewald family rumor.
Earlier in the week, a report surfaced claiming Jessa Duggar is pregnant with her and husband Ben Seewald's third child. But as it turns out, it's just not the case.
A Duggar Family spokesperson tells E! News exclusively that Jessa is not pregnant. 
The couple, who married in 2014 during a large ceremony in Arkansas, share two sons together—Henry, 13 months, and Spurgeon, 2.
In fact, the 25-year-old reality star has often spoken out about her style of parenting on her blog and on social media accounts.
"That's the beauty of the individual family. No one is identical," she revealed to Us Weekly when asked if she parents similarly to her mom. "Every time I come to my mom for advice, she always reminds me that I've got this. There's no pressure to do things just exactly how she did them, but I'm so grateful for all her advice and help. Even when I feel overwhelmed, she's always there to encourage me and tell me, 'You're doing a great job!' That gives me the courage to trust my instincts and do what I feel is best for my baby."
Back in November, Jessa posted a heartfelt message to her husband while celebrating the couple's third wedding anniversary.
"I thought we'd reached the pinnacle of our love on this day, three years ago... but since then, you've taken me from the mountain top up into the clouds!" she wrote. "Darling, I love you more today than ever before."
Counting On airs Monday nights at 9 p.m. on TLC.