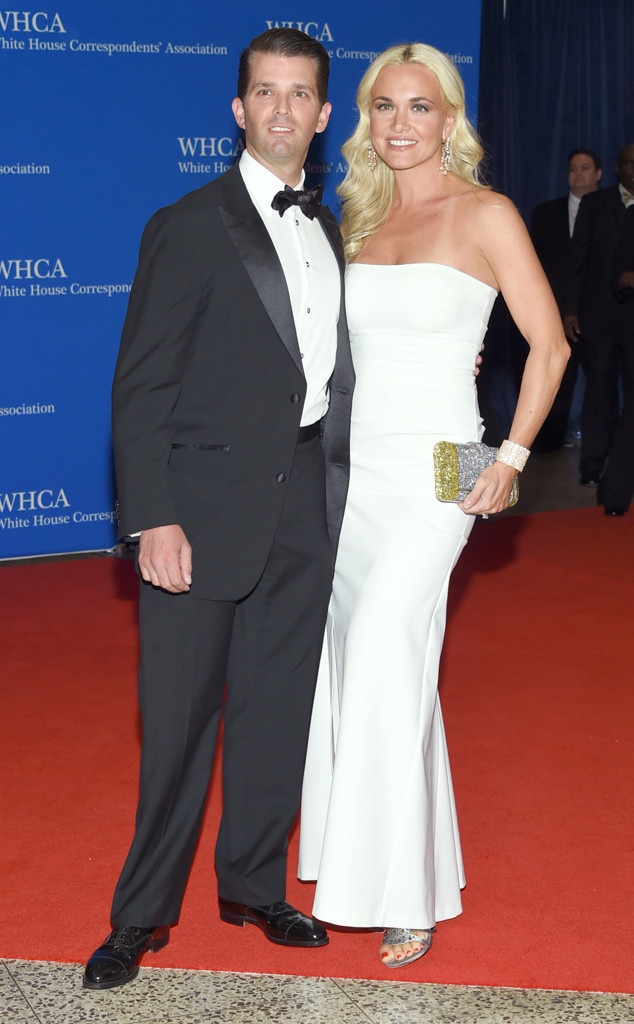 Evan Agostini/Invision/AP
Donald Trump Jr. and Vanessa Trump have split after 12 years of marriage. 
In a joint statement shared with E! News, they announced, "After 12 years of marriage, we have decided to go our separate ways. We will always have tremendous respect for each other and our families. We have five beautiful children together and they remain our top priority. We ask for your privacy during this time." 
According to multiple outlets, Vanessa filed for divorce on Thursday in Manhattan Supreme Court. She reportedly she filed for an uncontested proceeding, which indicates a custody battle will not take place. 
Donald and Vanessa share five children together, Kai, 10, Donald III, 9, Tristan, 6, Spencer, 5, and Chloe, 3.  
The 40-year-old businessman wed Vanessa, a New York City native whose acting credits include Something's Gotta Give, in November 2005 at the president's Mar-a-Lago estate in Palm Beach, Fla. President Donald Trump reportedly played matchmaker for the pair, having introduced his eldest son to the former model at a fashion show in 2003.
Unlike some of Trump's other family members, Vanessa has not taken a role within his administration. She has, however, been present at numerous White House events alongside Don Jr. and in-laws including Ivanka Trump and her husband Jared Kushner as well as Eric and Lara Trump. 
Page Six was among the first to report trouble between the couple, citing multiple sources who said they were headed for divorce and "living separate lives." 
"The problems have been there for a long time, the couple had hoped to stay together during the president's time in office, but it is getting harder to resolve their issues. He's never there," a source told the outlet. 
Another source shared with Page Six," While they are not legally separated, I cannot deny there are issues, there are a lot of intricate things that go on in a marriage. Don and Vanessa are focused on their family, they are trying to do this quietly and privately, and when they have something to say on the record, they will do so. This has nothing to do with politics, this is a personal matter between two people."
Page Six broke the story.