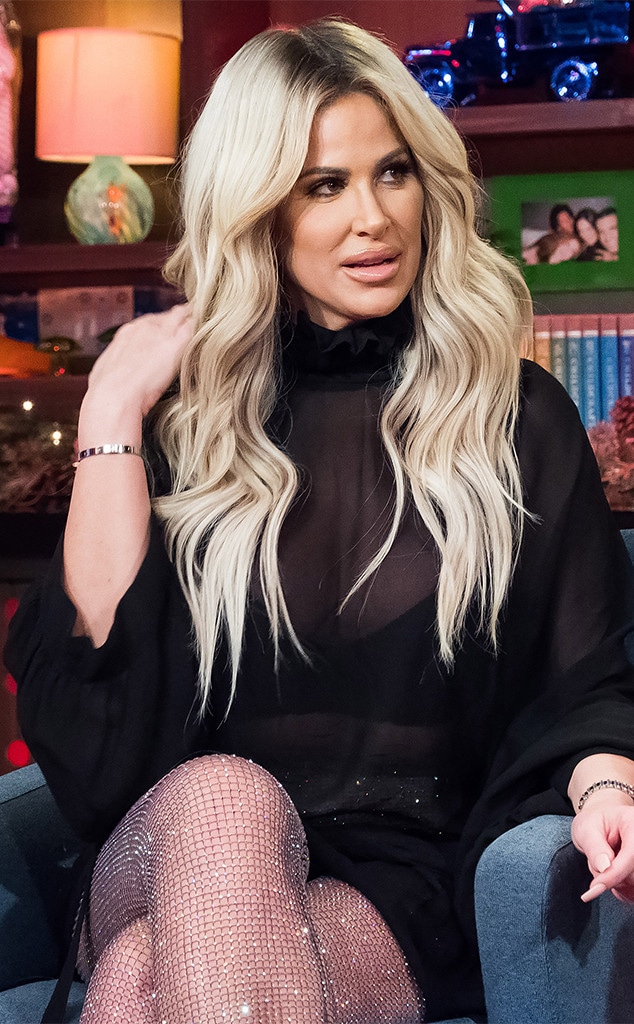 Charles Sykes/Bravo
Kim Zolciak-Biermann is one angry mama today. 
The Real Housewives of Atlanta star issued a very public message after an alleged burglar reportedly broke into daughter Brielle Biermann's car.
E! News can confirm that Kim called the Milton, GA police department Wednesday morning to report a car burglary, according to the watch commander at the station.
According to TMZ, someone allegedly got into the 21-year-old's ride and made off with her purse and wallet. 
In non-filtered Kim fashion, the mom of six sounded off on social media and did not mince words in the process. "Hey you loser we got your ass on camera stealing our shit!" she tweeted. "You are a dumb f--k!!"
When one digital critic chastised her for her language, she retorted, "Sweetie let me see how you speak when you get robbed."
Meanwhile, it seems Brielle is staying focused on the positive. "Wow! I just got the BEST news ever," she tweeted to her thousands of followers. "I'm so excited to share with you guys soon!!!"