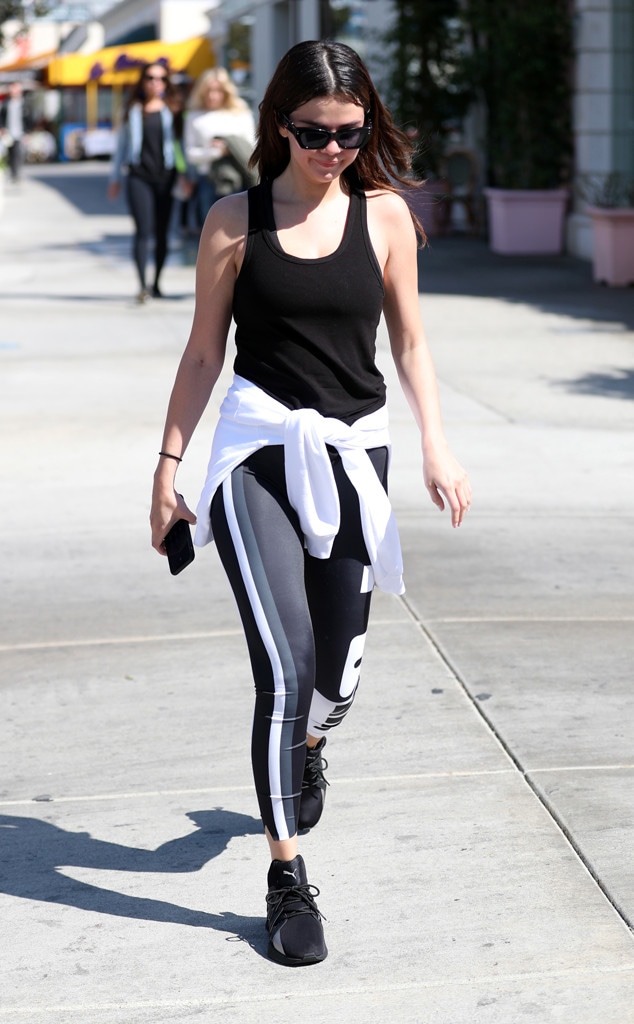 Xxplosive / Splash News
Selena Gomez is getting some clarity. 
A source tells E! News the 25-year-old pop singer recently flew back to her hometown in Texas for some quality time with loved ones. Selena's quick getaway comes as she and Justin Bieber are taking time apart following an argument over his recent birthday celebration. 
The insider shares, "Selena went to Texas for the weekend to be with her family. She's on a break with Justin partly because of family pressure but also because of some issues surrounding his birthday."
"She wanted to have a quiet birthday celebration with Justin and he wanted to go big and involve all of his church friends," our source explains. "They had a disagreement that didn't end well."
Gomez was noticeably absent from her boyfriend's shindig earlier this month. After a casual lunch in West Hollywood, a caravan of limos picked up the Biebs and his friends and took them to a go-kart raceway about 30 miles away. 
Our source assures, though, that pair is "still in contact" and this break is "likely not the end." The source says of Selena, "She wanted some time to clear her head and get away before figuring out what's coming next."
Meanwhile, Elle has pointed out that Selena just unfollowed her close friend and longtime collaborator, Petra Collins, on Instagram. It doesn't necessarily indicate drama, as Petra still follows Selena and the pair spent time together as recently as last month. Collins directed both of Gomez's "Fetish" and "Bad Liar" music videos after developing a friendship with the pop star in 2015. 
As for the current status of Jelena, a separate source previously told E! News they've felt "overwhelmed with a lot of pressure that has come with their public relationship, and haven't been seeing eye to eye on things." 
A second source insisted, "They will absolutely get back together and they are not over, but they both need some time away from each other."