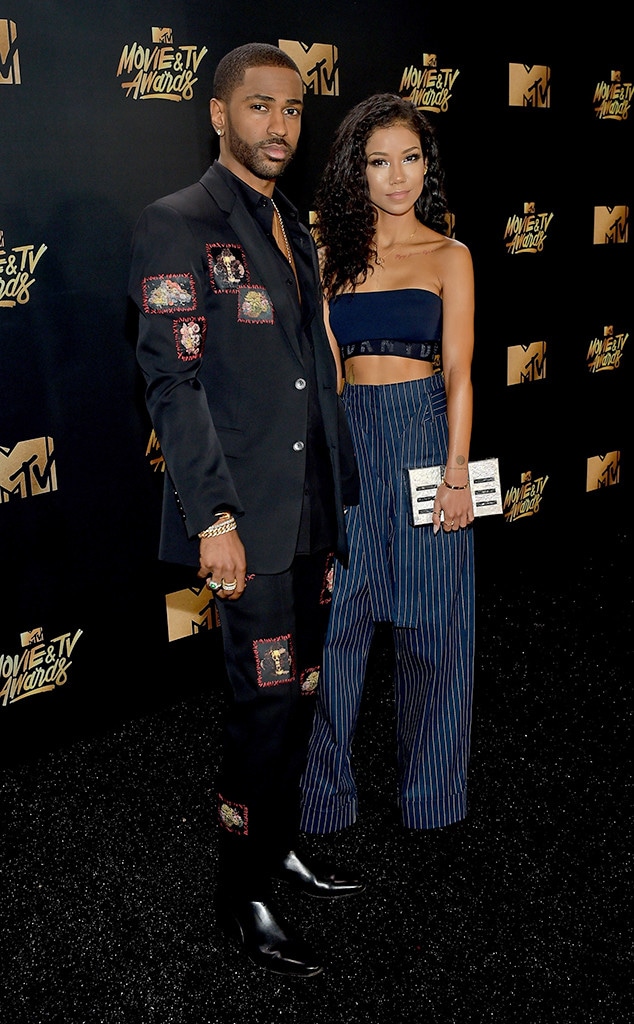 Matt Winkelmeyer/Getty Images
Jhene Aiko has a different name for those Big Sean cheating rumors: "fan fiction."
On the heels of a report that the rapper and Pussycat Dolls alum Nicole Scherzinger had allegedly "cozied up" at an Oscars after-party, the Grammy-nominated songstress took the claim to task with a few tweets seemingly directed at the allegations. 
"Sorry, but nothing about you guy's fan fiction stories are true... I still love you tho," she tweeted to her 1.5 million followers. "The internet is a wild place," she added. "It's a whole other reality. bless the internet. amen."
Jesse Grant/Getty Images for iHeartMedia
Meanwhile, Big Sean also added his voice to the mix, responding with applause emojis to Aiko's comments and answering a fan on his Instagram account who was questioning his behavior. "Well it's not true at all. Y'all wasted no time though telling me how much I ain't shit tho with no doubt in your mind...cause the internet said so? Thanks for the support," he penned to one critic. 
"It's crazy cause some people showed [their] true colors over a story that isn't true and has no proof, or facts. That's deep. Bless y'all," he commented on his own most recent photo. 
The couple confirmed their romance back in October 2016, a few months after Aiko filed for divorce from ex Dot Da Genius that previous August citing "irreconcilable differences." The divorce was finalized in October 2017.