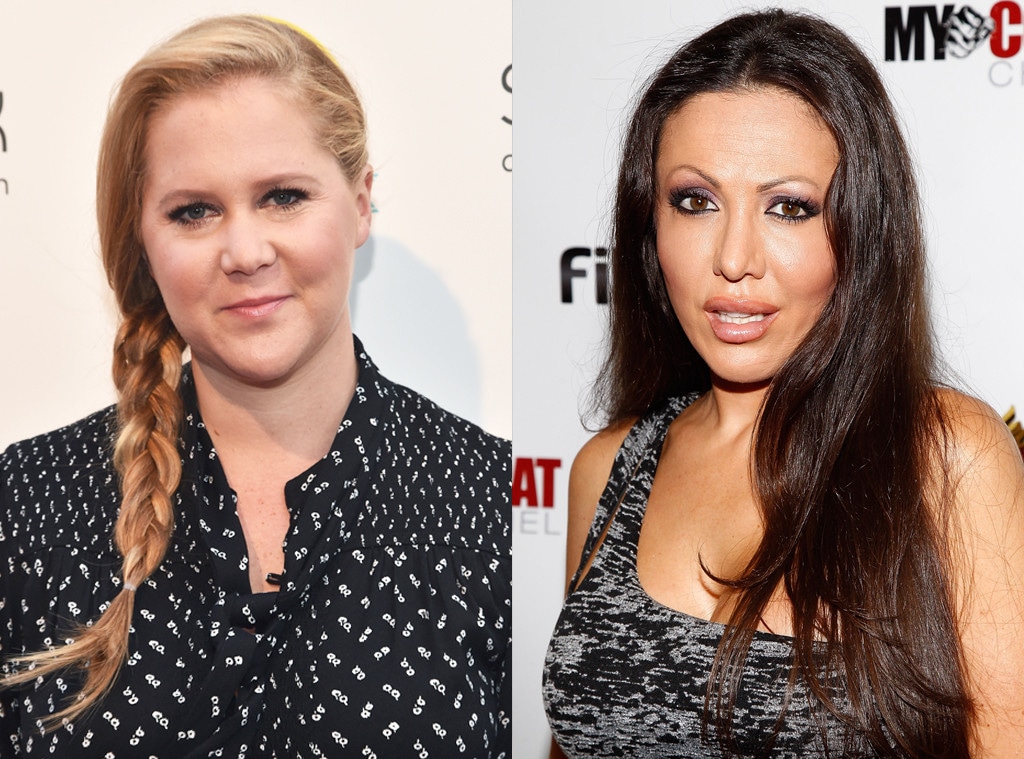 Getty Images
Amy Schumer is trying to avoid a mix-up. 
The I Feel Pretty star surprised the world when she wed chef Chris Fischer in a secret ceremony last month and now, she's facing the decision of whether or not to change her last name. For one, she doesn't want to be confused with Amy Fisher, the former Long Island teen who shot and wounded Mary Jo Buttafuoco in 1992 amid her affair with her husband, Joey Buttafuoco. 
"Are you still Amy Schumer or are you Amy Fischer now?" the actress' dad Gordon asked her in her Instagram Story shared on Sunday, according to People. 
"I'm not Amy Fischer!" Schemer retorted. "Do you remember who Amy Fischer is? The Long Island Lolita."
While the spelling is different, Schumer also grew up around Long Island, where she went to South Side High School in Rockville Centre—just 20 minutes away from where teenage Fischer went to school at John F. Kennedy High School. 
May Jo survived the shooting and Fischer ultimately served seven years in prison for first-degree assault. She later went to college, got married and had children. Fischer resurfaced in the headlines in the late 2000s when she ultimately released a sex tape with her husband. She later pursued a brief career as a stripper and adult entertainer. 
"No, I'm keeping my last name," Schumer told her father. "I'm keeping your last name."
Meanwhile, the comedian has been in the throes of newlywed bliss, recently wrapping up a happy honeymoon to Milan and Venice with her new hubby.