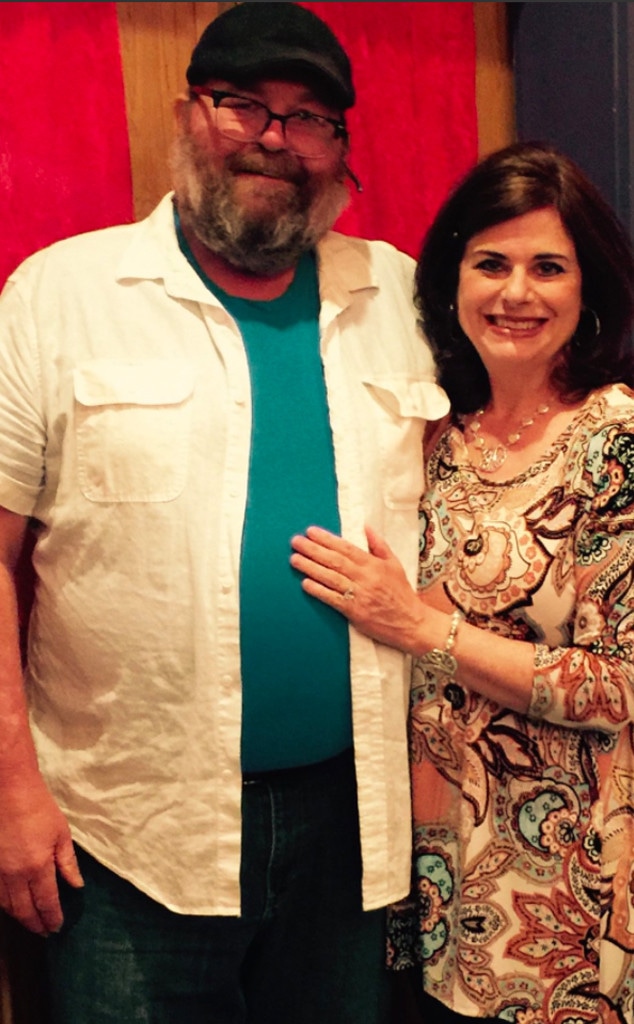 Twitter
Queer Eye contestant Tom Jackson and his ex-wife Abby are giving marriage another shot. The fan favorite announced the two are engaged.
"It's official, Abby and I are engaged," the truck driver tweeted on Monday along with a picture of him and his bride-to-be. "What a Netflix special [that] would be. If the Fab 5 planned and attended our wedding!!!!!!!!!"
In fact, Jackson said he'd like the show's stars—Karamo Brown, Antoni Porowski, Bobby Berk, Jonathan Van Ness and Tan France—to be his groomsmen, with Berk serving as best man. He also said his grandson Chandler would serve as ring bearer and that all his Twitter followers were invited.
"Everyone is welcome to come to the wedding," he tweeted. "I'm praying that the Fab 5 can find time in their busy schedules to come. I'd love for Bobby [to] be best man and the other 4 to be my grooms men. Chandler will be my ring bearer."
Jackson picked out a pretty sparkler for his fiancée and shared a picture of the engagement ring on Twitter.
Fans met Tom in the first episode of the rebooted series and fell in love with his beard and fondness for redneck margaritas. They also rooted for him to reconcile with his ex. 
"I love Abby more than anything," he said at one point during the Netflix show. "She says she loves me. I know I love her. You'll have to ask her why she's not with me."
The two attended a car show together on the show and Abby agreed to go on a second date. So, fans were surprised when Tom announced their relationship did not work out.
While some viewers accused Abby of reconciling with her ex because of his newfound fame, Jackson shut down those rumors.
"People have ask[ed] me if Abby came back to me because I might become well known? The answer to that question is NO," he tweeted. "Abby and I broke up in September. I just never tweeted about it until a few weeks ago."
Hopefully the Fab 5 will accept Jackson's proposal!