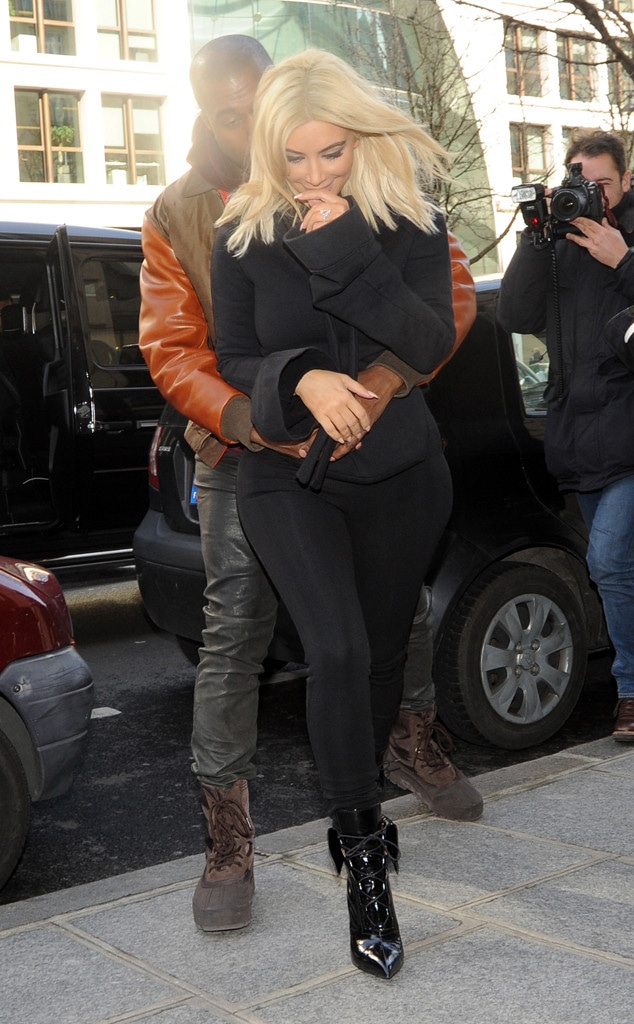 Ralph,PacificCoastNews
Stand by your man!
Straight from sister Khloe Kardashian's pink-filled baby shower on Saturday, Kim Kardashian flew off to Wyoming to support her hubby Kanye West while he works on new music in the ski resort town of Jackson Hole.
"Kanye has been recording in Jackson Hole for the last week," a source tells E! News.
But Kimmy K's not the only celeb who's stopped by to spend some time with Yeezy. "He has several producers, friends and his personal trainer who have all dropped into town to work with him," added the insider. "Travis Scott was also in town to work on music."
But don't expect the reality star to spend too long at the 5-star resort the couple, who are new parents to three children, is staying at while in town, she'll be off before you know it.
"It's quick visit for Kim, but she loves being at the resort to spend time with Kanye and get away from it all," said the source. "It's a good change of pace for her and some down time to relax. Its one of Kanye's places and he is in heaven being in Jackson."
While hanging out with her husband, Kim posted a few photos from her snowy adventure on her Instagram Stories.
Another source tells E! News that, "Kanye loves to escape to Wyoming to record his music because it is peaceful and he can lock up and really focus on getting tracks done."
The insider added that being in nature helps the music maker focus. "He thinks by being at the mountains, he doesn't have many distractions and can have a more clear sense of direction for his music," said the source. "That is why he usually escapes there when he is in the zone to get things done. Kanye wants to release something 'very soon' and is really excited about getting back into the creative game."
In addition to 'Ye, Jackson Hole is a hotspot for tourists given the fact that it is home to three ski areas, as well as its close proximity to Grand Teton National Park and Yellowstone National Park.