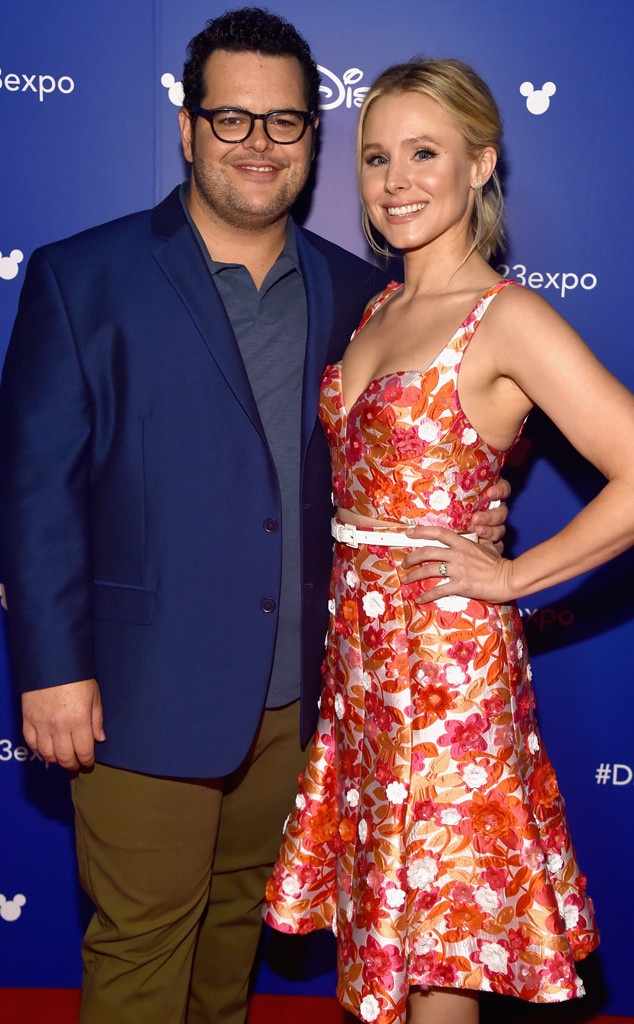 Alberto E. Rodriguez/Getty Images for Disney
For the first time in forever, we have some casting news that will make pop culture fans of any age excited.
E! News can confirm Kristen Bell and Josh Gad will reunite for an Apple series titled Central Park.
The animated musical series from Twentieth Century Fox Television tells the story of a how a family of caretakers, who live and work in Central Park, end up saving the park and basically the world.
In addition to the Frozen co-stars, Leslie Odom Jr., Tituss Burgess, Stanley Tucci and Kathryn Hahn will also star in the series.
"It doesn't get much cooler than this," Josh shared on Twitter after the news broke. "So excited to be bringing the world this new musical series alongside a legend named @lorenbouchard and my idols, @IMKristenBell @leslieodomjr @DaveedDiggs @TitussBurgess @RoryOMalley #kathrynhahn and #stanleytucci."
Fans will instantly remember Josh and Kristen as just some of the talented stars in Disney's Frozen. He voiced snowman Olaf while Kristen was Anna.
And while we have to wait until November 2019 for Frozen 2, the Amazon series could just be the treat some fans are looking for.
Hollywood projects aside, Josh and Kristen share a special friendship off any screen. In fact, the actor previously revealed that his Frozen co-star "literally saved" his entire family during Hurricane Irma.
"So @kristenanniebell literally saved my parents and my entire family tonight from #hurricaneirma," Josh once wrote on Instagram. "When they were stranded in Florida, she got them a hotel room at her hotel in Orlando and saved them, my brothers, my sister-in-law and niece and nephew. They don't make them like this girl. Thank you Kristin. You are truly an angel sent from above."