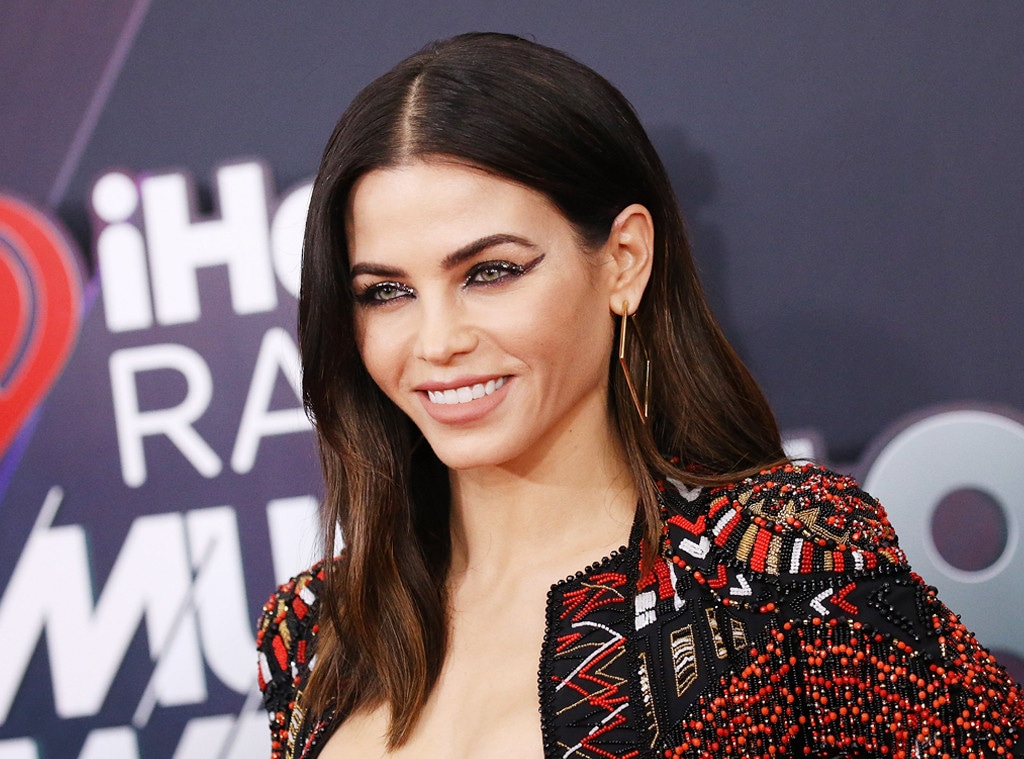 Michael Tran/FilmMagic
There's more to Jenna Dewan-Tatum's makeup than meets the eye.
In honor of last night's iHeartRadio Music Awards, celebrity makeup artist Vincent Oquendo created an eye-catching look for the World of Dance host that featured elongated winged eyeliner and glitter. 
"For Jenna's look, we wanted to create a look that was strong, but also fun because it's a musical awards show," Vincent said in an email. "Jenna loves sparkle and shine, so the Sigma palettes were perfect."
The beauty pro, whose client roster includes Hailey Baldwin and Karlie Kloss, broke down her look step-by-step, and you won't believe the tips and tricks that went into making this look bold and brilliant.
Check out his beauty hacks below! 
For eyeliner with depth, outline your wing with brown gel eyeliner first.
To create the star's makeup, the makeup artist used the Sigma Gel Eyeliner in Stunningly Ladylike as base to the overall look.
"I started off with a gel liner because gel liners tend to never budge, so if you're layering pencils over it, you're building depth," he told E! News. "It's almost like the bones of your look."
Then, add layers of pencil eyeliner over the base.
"The whole idea was to create depth. There was a dance between four different textures on her eyeliner. You can see that there's some black in there…It's kind of like when you're layering nail polish, you know? You have to put on the base coat, then you maybe put two layers of the color, then you put a topcoat. That's essentially the same formula that I used for her liner."
The pro used Sigma's Long Wear Eyeliner Pencil.
Scared of glitter getting everywhere? Do this.
"You doesn't love a little glitter?" he said before noting that fallout keeps most from actually wearing it. 
His recommendation: "You just have to find a really good mixing medium and really good glitter. I use art store glitter, but if you were doing it on your own, there's this company called Lemonhead LA. They make a really good glitter and vegan paste...I use a smudge brush for it. I wet the smudge the brush with my mixing medium. I took my gunmetal glitter and then I just stippled it over that liner.
Want a natural look? Trade in your eyeshadow for bronzer.
Keeping the focus on the eyeliner, the makeup guru opted out of eyeshadow and glossed over Jenna's lids with bronzer.
"A lot of the times when I'm doing a fresh face, I'll sculpt the cheekbones and the jawline with a bronzer, than I'll just dust a bit of it into the crease if I just want to keep the eyes fresh," he revealed to us.
Watch:
Jenna Dewan-Tatum Reveals Her iHeartRadio Awards Favorites
Your everyday look needs more than one foundation.
"No one's face is all one color," he said as he explained why he used two shades of Nars Natural Radiant Foundation.
"A lot of people tend to be a bit warmer on your forehead, nose and décolletage because that's where the sun hits you the most," he continued. "In those areas, I use a warmer color. On the cheekbones and chin, that's when I'll use the lighter color. Then, I'll warm up the cheekbones, because you doesn't like a sculpt? And, I'll also put a little bronzer on the jawline for the same reason. After I've placed my warmer and lighter colors, I just buff it all together."
To blend, Vincent says he obsessed with the Sigma F40 brush.
"It's a cheek blending brush, but I just blend the whole face with it," he finished.