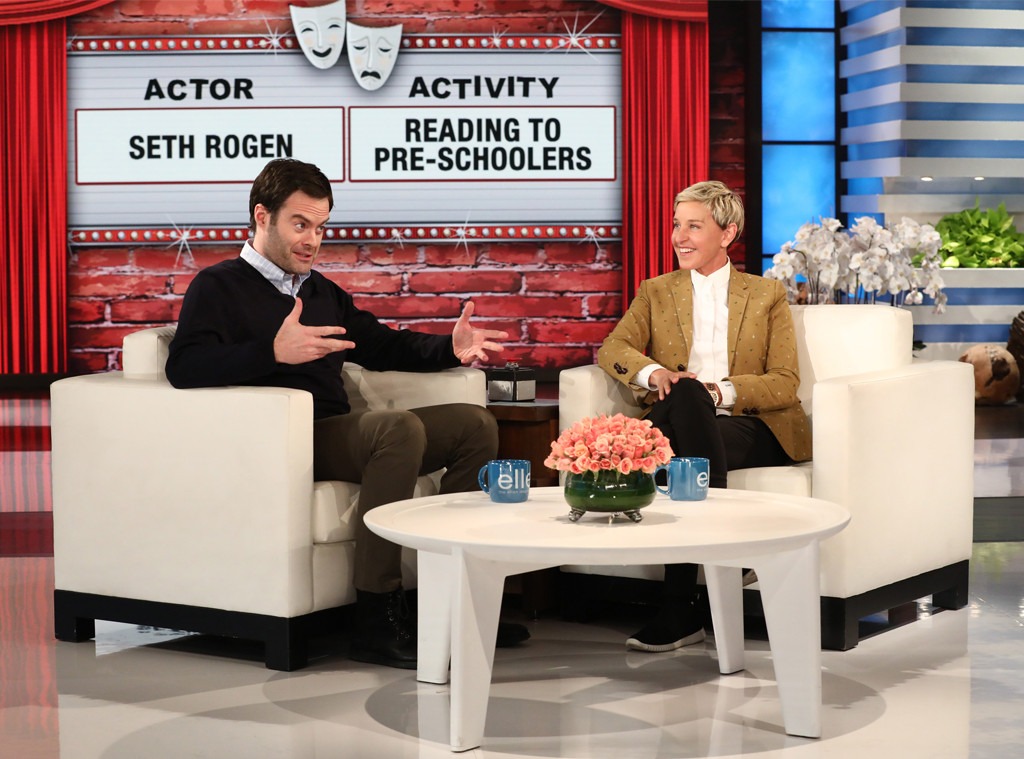 Michael Rozman/Warner Bros.
Bill Hader channeled his inner pop star while impersonating Harry Styles on The Ellen DeGeneres Show.
Ellen DeGeneres put the star's comedic talents to the test when he came on her show to promote his HBO series, Barry. The TV host had the funny guy impersonate famous actors doing random tasks and unsurprisingly, the SNL alum was spot-on with his impersonations of famous people such as Seth Rogen and Elvis Presley.
He pretended to be the member of the boy band, using his posh British accent to tell the "personal trainer" to add more weights. He joked that it was too much, telling them, "No take it off, take it off."
The star will return to his roots this Saturday when he hosts the sketch-comedy show. And despite being familiar with the cast and crew at SNL, the actor still gets nervous about going on the live TV show. "I am very nervous," he revealed. "Yes, it is nerve-wracking."
To get a taste of what to expect when the star hosts SNL this week, check out the clip above!