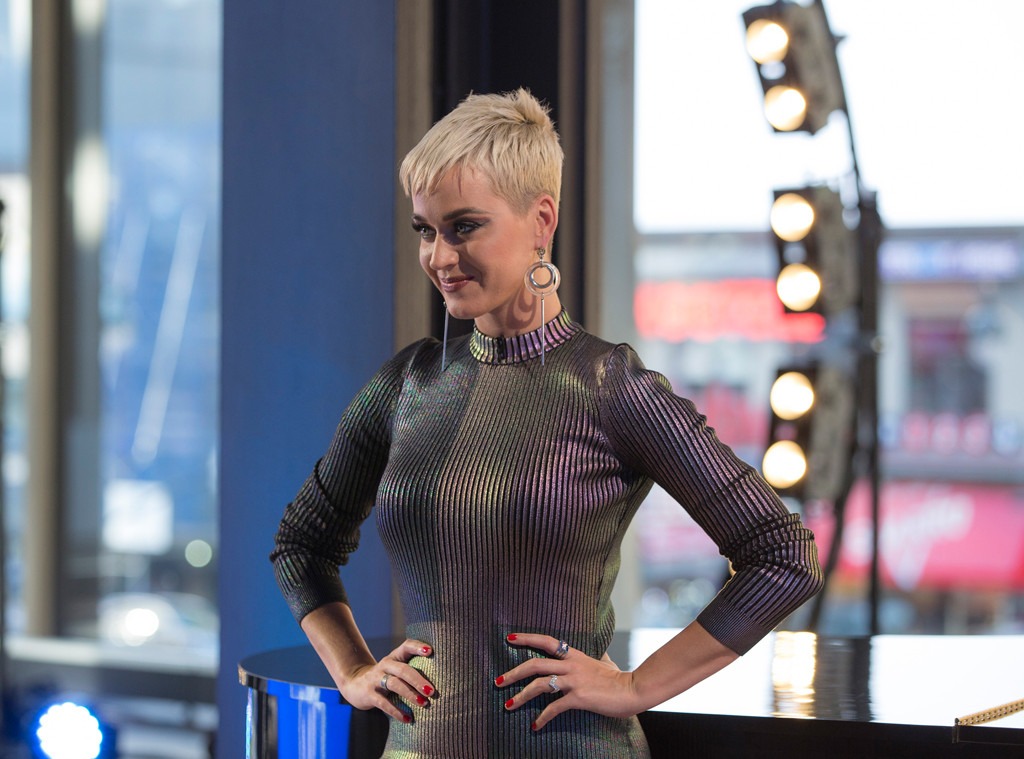 ABC
This is American…wig? If you tuned in to American Idol's return on ABC to see Katy Perry, Lionel Richie and Luke Bryan in action, you met 18-year-old Noah Davis and probably learned a new meaning for "wig."
The teen college student performed a rendition of Rihanna's "Stay," but before he took to the piano, he said "wig" to Katy Perry, much to the befuddlement of the other judges.
"I know, wig, I feel that already," Perry said. "It's not your language it's just for us. Wig."
According to Urban Dictionary, "Wig is a term used to describe when someone does something (In their opinion) that is so good that they go bald." And "When something happens so unexpectedly, that your wig flies off your head."
This is a common term on social media, particularly by fans talking about idols. So, did Davis' performance make Perry lose her wig.
"I got chills," Perry said.
"Let's go hug this gentleman," Bryan said.
"Wig," Perry said to him. "Snatched."
"Snatched?" Davis asked.
"Flown," Perry said.
"Flown?" Davis asked.
"Out the door," Perry said. "It's in Arkansas."
"It's in Arkansas. You don't want it back?" Davis said.
"I don't need it," Perry said.
American Idol airs Sundays, 8 p.m. on ABC.