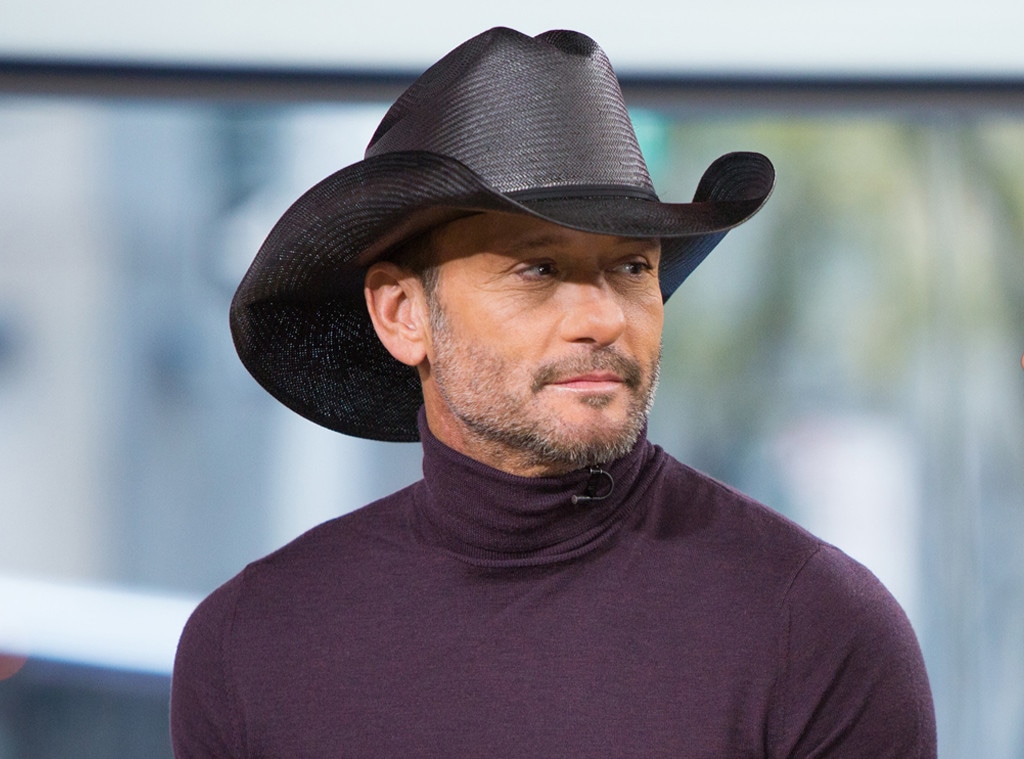 Nathan Congleton/NBC
Tim McGraw collapsed onstage Sunday night during a concert in Dublin, Ireland.
The 50-year-old country music superstar had just finished singing "Humble & Kind" when he dropped to his knees and took a seat. McGraw's wife, Faith Hill, later addressed the crowd on his behalf, saying it was her decision to stop his performance. "He's been super dehydrated," Hill told their fans. "I apologize, but I made the decision that he cannot come back out onstage."
In response, the crowd chanted "We love Tim," and Hill performed an a capella rendition of "What a Friend We Have in Jesus." Then the lights came on and the audience was ushered out.
"It was close to the end of the concert. The lights went off and you could see him fall, then he was on his knees," an eyewitness tells E! News. "Shortly after, there was an announcement that there was a medical issue and to be patient. Another 10-15 minutes later, Faith and the band came out altogether and said Tim was very dehydrated. The crowd was chanting, 'Get well, Tim!' She then sang a song and it was all over."
A second eyewitness tells E! News several members of the band and crew rushed onstage to help McGraw get on his feet and take him offstage. "The crowd was really worried, like, 'What just happened?'" Hill "didn't seem that worried or distracted" when she returned to sing a few lines from the gospel song. "And that was it," the eyewitness says. "The concert was cut short."
McGraw's collapse came as "a bit of a shock, audience member Del Crooks told the BBC. "I thought he was taking in the applause while sitting down after singing 'Humble and Kind.' But when a spotlight was switched on him, he was slumped on his knees on the left hand side of the stage. The light was quickly turned off and you could see his crew helping him off—and the band ran over as well," he said, adding that it took about 20 minutes for Hill to end the concert.
Thankfully, the "Live Like You Were Dying" singer is feeling fine. "Tim McGraw was suffering from dehydration in Dublin this evening at the C2C show. He was attended to by local medical staff on-site and will be fine," his rep told E! News in a statement Monday. "He and Faith thank everyone for their love and support and look forward to seeing their Irish fans again soon."
McGraw's next concert is scheduled for May 31 in Richmond, Va., as part of the Soul2Soul Tour.
—Reporting by Holly Passalaqua