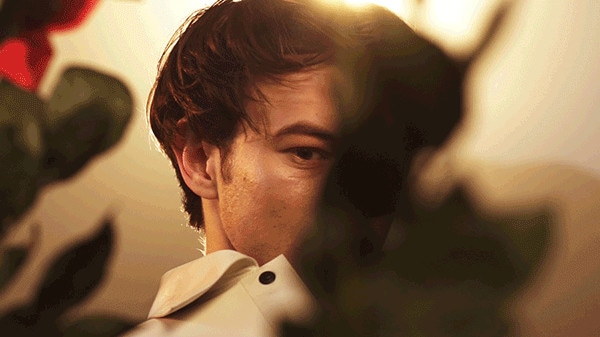 Crowns & Owls/Flaunt
Charlie Heaton has returned to the United States to prepare to film Stranger Things season three, six months after he was denied entry into the country and was later subjected to "f--king awful" media frenzy.
The British actor was detained at Los Angeles International Airport in October due to possession of trace amounts of cocaine, reports had said. He was not arrested and immediately returned to London. More than a week later, he said in a statement that his planned travel to the U.S. was "affected by an issue at U.S. immigration" and that he "was not arrested or charged with a crime."
Heaton was photographed outside a restaurant in Los Angeles late last week.
"It's all sorted now," he said in a recent interview with Flaunt magazine, marking his first public comments about the airport incident since October. "We go back in April."
Watch:
"Stranger Things" Cast "Shocked" Over SAG Awards 2017 Win
He also talked about the media frenzy over the incident, which he described as "f--king awful."
"It was hard," he said. "Everything happened so fast, and I hadn't come to terms with the fact that I was famous. When something steps in from the work you are doing and breaks into your personal life...you feel kind of vulnerable. All of a sudden it becomes a very big story and it gets really blown out of proportion."
He said that after the news broke, reporters arrived at his home as well as his parents', which he said was very "hard" and "upsetting" for them to deal with.
"At the end of the day I just wanted to go back," he said. "I want to work and continue to work—that's all I've ever done."