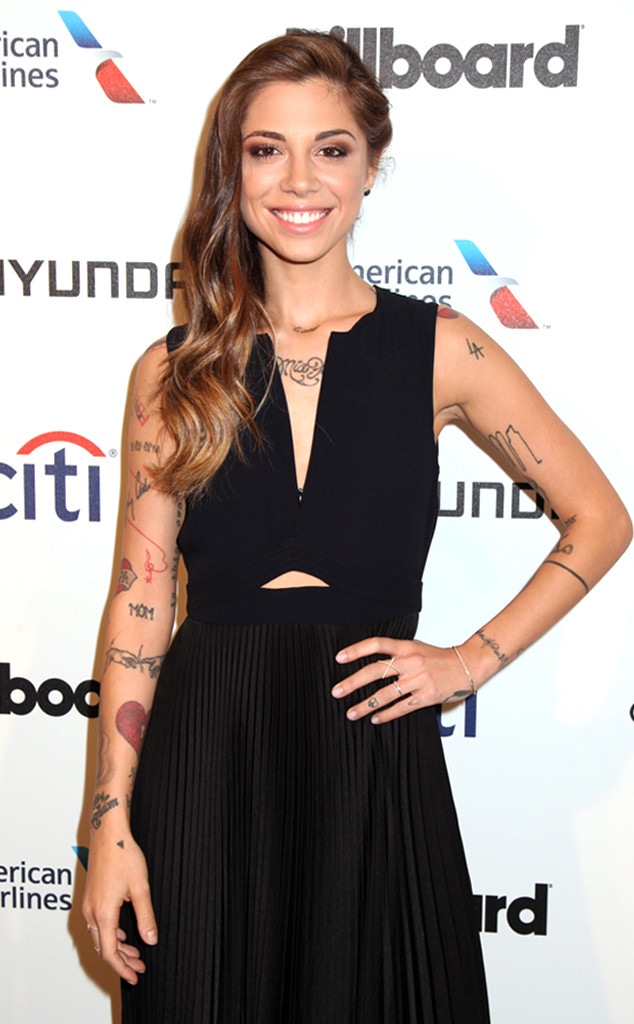 Paul Redmond/Getty Images
She's a little angel!
Less than two months after welcoming daughter Carmella Stanley Constable, "Jar of Hearts" singer Christina Perri is sharing an adorable pic of her baby girl, taken by New York newborn photographer Zoe Hiigli.
The love singer posted a photo of her sleepy little girl and wrote, "our little angel, carmella stanley costabile she arrived perfectly on january 17th everyday with her has been the best day. she is always smiling. she is pure joy & magic. we are so blessed & so in love!"
The proud photographer posted the photo on her Instagram and wrote, "Blessed with the honor of photographing @christinaperri and @paulcostabile 's daughter! Gorgeous Carmella is all rolled up like a sweet cannoli!"
On January 17, the new dad shared a black and white photo of the family of three cuddling, captioning it, "The greatest gift we've ever known !!! Welcome to the world Carmella Stanley Costabile born today. Mom and our little principessa are doing great. Dad can't stop crying!"
It's been quite a busy few months for the longtime couple.
In December, the pair tied the knot in New York City on the four-year anniversary of the first time they met.
At the time, the couple took to social media to share the news with fans.
"On this day four years ago, we met," she shared on Instagram while showcasing her unusual wedding attire. "Today, WE GOT MARRIED!!!"
Paul added, "4 years ago today I met my dream girl in this room. 4 years later today I married my dream girl and best friend. Pretty sure I'm the proudest I've EVER been to be able to call the most bellissima person + woman I've ever known now my wife!!!"
Over the summer, it was revealed they were expecting in early 2018.