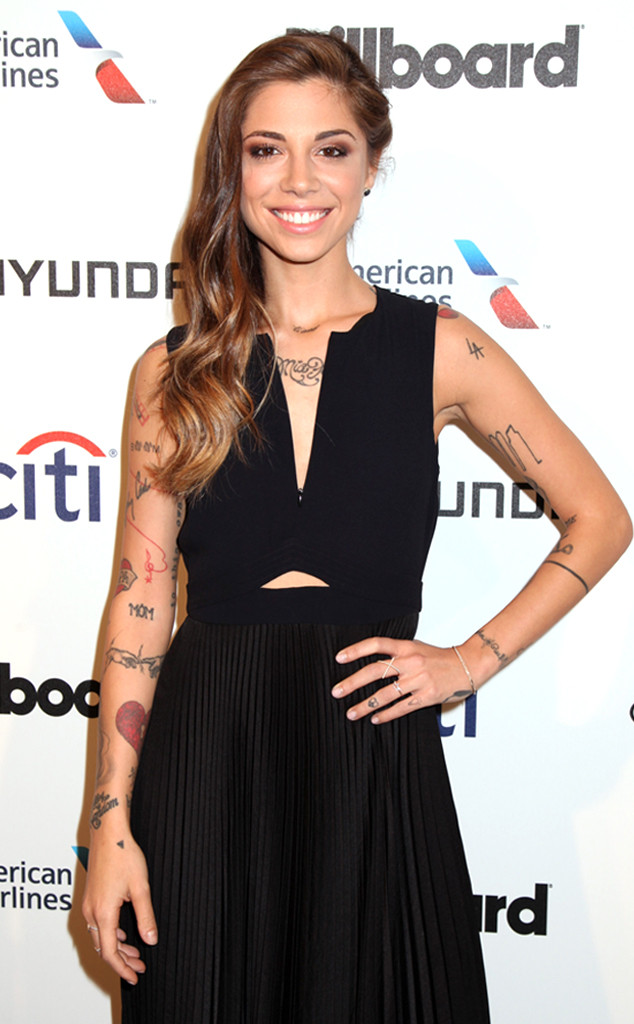 Paul Redmond/Getty Images
She's a little angel!
Less than two months after welcoming daughter Carmella Stanley Constable, "Jar of Hearts" singer Christina Perri is sharing an adorable pic of her baby girl, taken by New York newborn photographer Zoe Hiigli.
The love singer posted a photo of her sleepy little girl and wrote, "our little angel, carmella stanley costabile she arrived perfectly on january 17th everyday with her has been the best day. she is always smiling. she is pure joy & magic. we are so blessed & so in love!"
The proud photographer posted the photo on her Instagram and wrote, "Blessed with the honor of photographing @christinaperri and @paulcostabile 's daughter! Gorgeous Carmella is all rolled up like a sweet cannoli!"