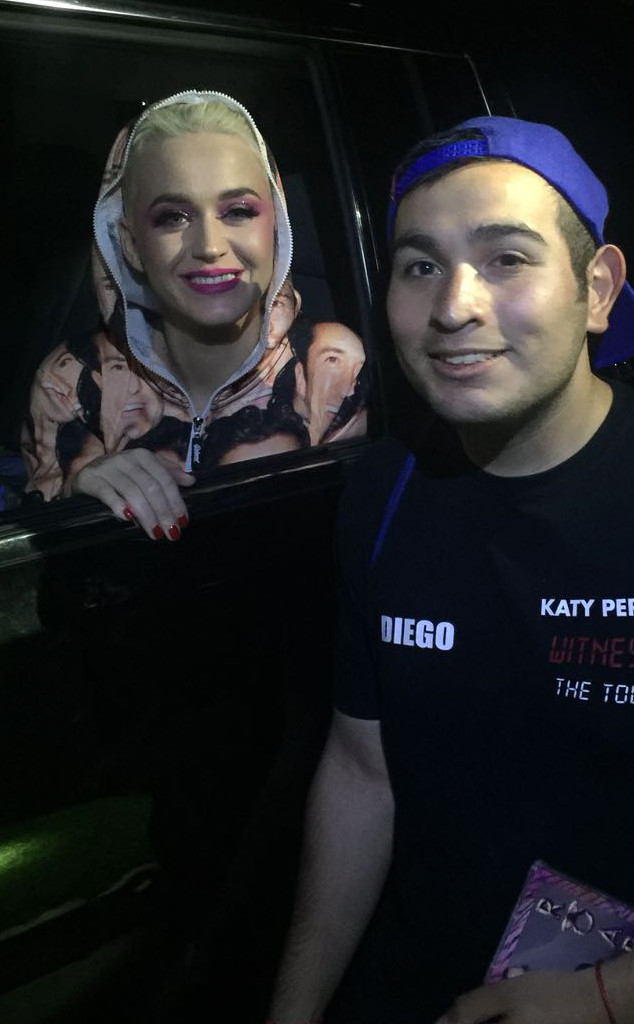 @katycatschileoficial
Wearing your heart on your sleeve is so yesterday. What about on your entire body?
As Katy Perry continues her Witness tour around the world, the "Firework" singer was spotted in Chile where she interacted with a few excited fans.
While posing for selfies and photos, Katy got the Internet buzzing with her creative outfit choice. As it turns out, she appeared to be wearing a onesie with Orlando Bloom's face scattered from top to bottom.
But wait, there's more!
Orlando received a similar onesie during his 40th birthday party. And yes, it was a gift from his family member.