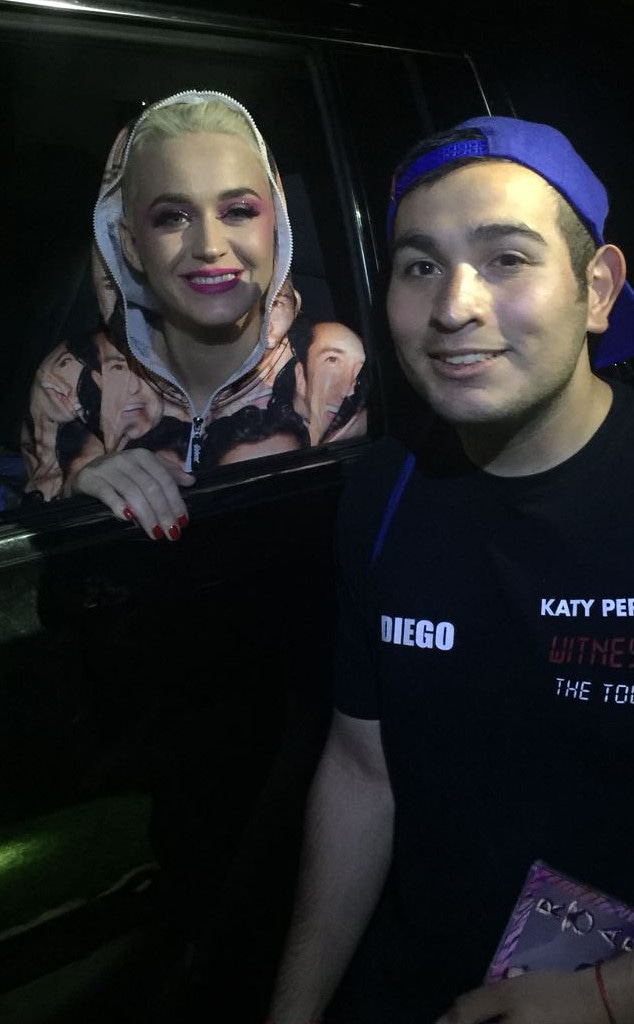 @katycatschileoficial
Wearing your heart on your sleeve is so yesterday. What about on your entire body?
As Katy Perry continues her Witness tour around the world, the "Firework" singer was spotted in Chile where she interacted with a few excited fans.
While posing for selfies and photos, Katy got the Internet buzzing with her creative outfit choice. As it turns out, she appeared to be wearing a onesie with Orlando Bloom's face scattered from top to bottom.
But wait, there's more!
Orlando received a similar onesie during his 40th birthday party. And yes, it was a gift from his family member.    
"Best gift ever," he wrote as his mom wore the fashion item. "Surprise visit from me mum."
While the mystery continues as to where one can buy such a special item, fans are convinced that Katy and Orlando remain close friends after breaking up in February 2017. In the past year alone, the famous pair has been spotted together in Prague and the Maldives.
"They haven't called each other boyfriend or girlfriend yet but it's [kind of] known to their close circle," a source recently shared with E! News. "They talk all the time. Katy and Orlando have grown up since they cooled down. They never stopped communicating."
Our insider added, "They have met up a few times which was under the radar to the media. They try to keep what goes on between them private. "
While Katy has a full-plate with a tour and judges spot on the new season of American Idol, fans can't help but wonder: When will she reunite with Orlando next? Stay tuned!