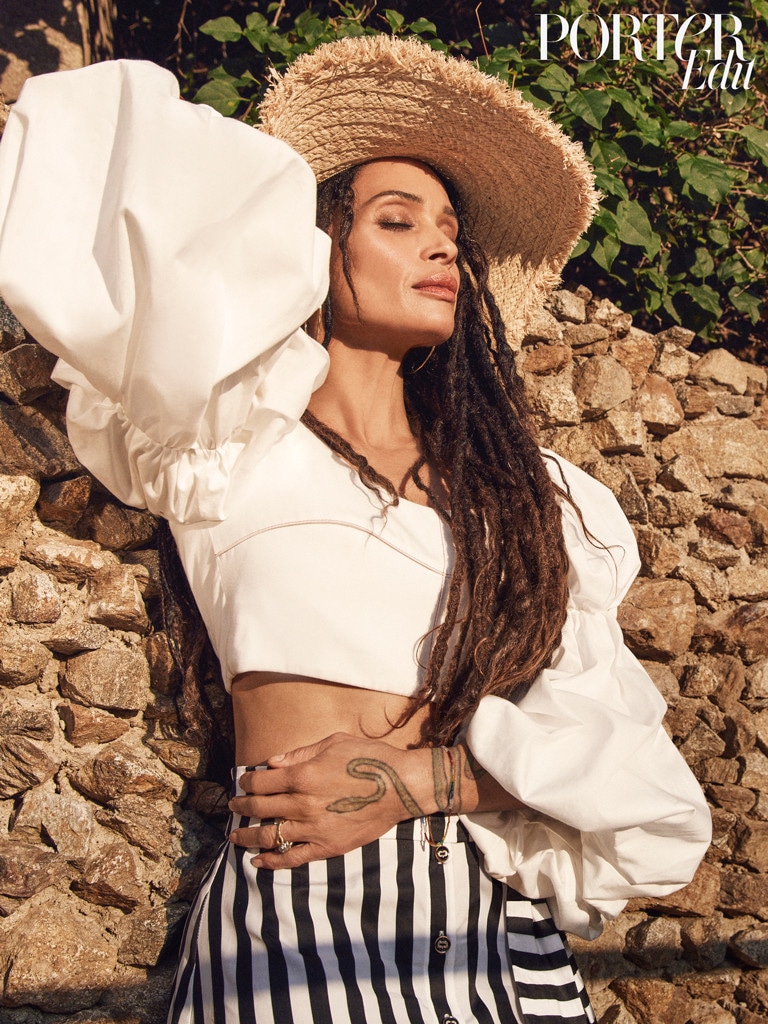 Photographed by Yelena Yemchuk for PorterEdit, NET-A-PORTER.COM
It's been 26 years since the last episode of The Cosby Show aired, and now Lisa Bonet is speaking out about her onscreen dad, Bill Cosby.
For years, Bonet has kept quiet about the allegations made against her disgraced co-star, while a few of the other cast members have come out defending Cosby, including Phylicia Rashad and Malcolm Jamal Warner. But in an interview with Net-a-Porter's PORTEREdit, she opens up about how she really felt about him. 
Asked whether she knew about the sexual harassment allegations surrounding Cosby, the actress replies, "There was no knowledge on my part about his specific actions." Instead, she speaks about an energy that she felt from him—"that type of sinister, shadow energy" that can't be concealed. So, while she was not aware of the alleged incidents as they occurred, she always felt something about him was not right.
Photographed by Yelena Yemchuk for PorterEdit, NET-A-PORTER.COM
About 60 different women have come out accusing Cosby of sexual assault, none of whom Bonet knew of at the time. But had she known about the allegations, she would've spoken out about them sooner. "If I had anything more to reveal then it would have happened a long time ago," she says. "That's my nature. The truth will set you free."
The two actors are known to have had previous tensions in their professional relationship where Cosby did not approve of Bonet doing a nude scene while working with Mickey Rourke in the film Angel Heart, leading him to fire her over "creative differences." Now, Cosby is looking at a retrial for the sexual assault allegations, led by Andrea Constand, one of his victims, in the upcoming weeks. In response to his current situation, Bonet says "I don't need to say, 'I told you so'. I just leave all that to karma and justice and what will be."
Bonet seems confident that justice will be served, whatever the outcome will be. In the meantime, Cosby will be in court for the next few weeks facing his alleged victims as he awaits the court's final ruling.