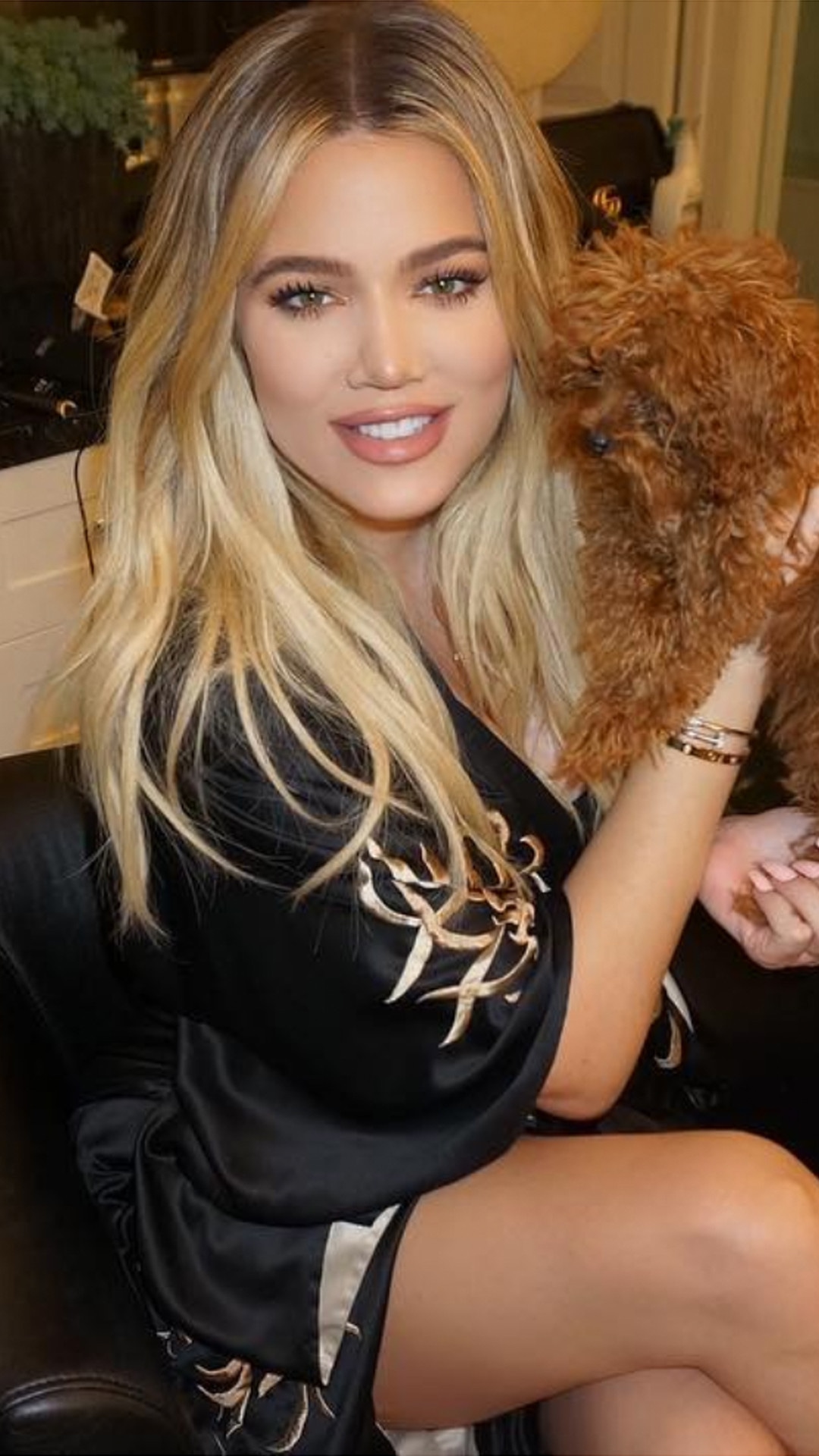 Khloe Kardashian/Instagram
Khloe Kardashian is sharing her tips on how to "have a sick bod" in social media pictures.
In a post on her app entitled "5 Hacks to Look Thin AF in Photos," the Keeping Up With the Kardashians star gives her fans advice on what to wear, what to avoid and how to pose for pics.
"Dolls, you know I've never met a filter I didn't like and I don't hate on Photoshop, but there are even more stealth ways to look like you have a sick bod in pics," Khloe writes.
"My tips really work, too!" Khloe continues. "Study up below and get ready for your Insta comments to blow the f*ck up, lol!"
Let's take a look at all of Khloe's tips below:
1. Hide Behind You Squad: The first tip Khloe gives is to hide behind your pals in photos. She says that you can "literally halve yourself" by "strategically" getting close to your BFFs.
2. Have the Photographer Shoot From Above: Khloe writes that you should only allow the person taking the picture of you to shoot from above because it's the "only flattering angle."
3. Stick Out Your Chin: Khloe tells fans to stick out their chin in photos and "just say no to double-chin vibes!"
4. Use Your Arms and Shoulders: "Hands on hips," Khloe writes. "Bonus points if you angle sideways and use your camera-facing arm. Shoulders back and away from ears. Always."
5. Wear Black and Vertical Stripes: Khloe says to avoid wearing prints and horizontal stripes in photos because they "add instant bulk."
Khloe also offers a couple of bonus tips, telling her readers, "A spray-tan is your bestie and direct sunlight is your mortal enemy (squinting enlarges your jawline). If you're sitting, cross your legs at your ankles so your thighs and calves look super slim. And, when in doubt, put a bag over your belly, like I did to hide my baby bump!"
What do you think about Khloe's tips? Sound off in the comments!