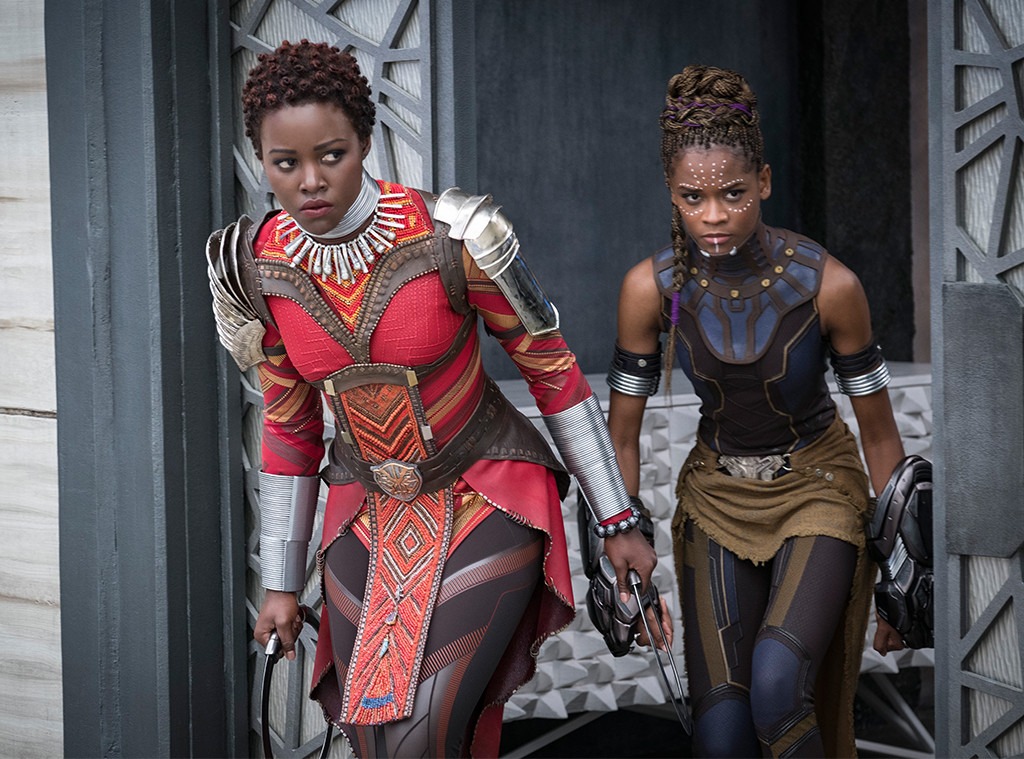 Director Ryan Coogler's Black Panther is expected to cross the $1 billion mark at the box office this weekend, making it the fifth Marvel Studios movie to reach that benchmark. Led by Chadwick Boseman in the titular role, it will be the 33rd film in history to accomplish that feat.
Fans of the film will get to see more of Wakanda and its citizens in Avengers: Infinity War (in theaters Apr. 27). Its success is a relief for Marvel Studios president Kevin Feige, who took a risk by including the fictional African nation in the finale of the spring blockbuster. "That's the grand Marvel Studios/MCU tradition of just being all in, right? All in on stuff we believe in, before the audience tells us what they think. You've heard us talk ad nauseam about the fact that we were in production on Avengers before either Thor or Captain America was released," he tells Entertainment Weekly. "Same thing with the whole third act of Infinity War being in Wakanda."
Marvel Studios/Entertainment Weekly
Fans are clamoring for a Black Panther sequel, but Feige insists the studio hasn't planned anything beyond the last film in the current MCU: 2020's Guardians of the Galaxy Vol. 3. "It's a testament to the 8,000-plus characters in Marvel Comics," he says of having options. "We still haven't made or developed every character we saw when we flipped through a comic and went, 'This would be cool. This would be a good story.' We're not ready to talk about what those are, but like the ones we've made in the first three phases, they're ones that are either just great concepts for a film, great characters with great supporting characters, like Panther."
Feige says the studio wants to "continue" to create movies with "new locations and lands that have cultural significance all their own," and to "tell stories that represent the world as it is, that represent people who perhaps haven't seen themselves portrayed in this light in the past."
The characters seen in Black Panther offer a lot of "potential" for sequels and spinoffs, he adds. "It's a balance between leaving people wanting more and then giving them too much, but I would watch a movie about any of those characters you just named. I think Shuri's astounding, and you'll see much more of her in our universe. Okoye, I think I'd watch three action films just Okoye. I'm not saying we're doing that, but I'm saying that we're intrigued by them. Frankly, as I've said before, finishing these first 22 movies is really all we're thinking about at this point."