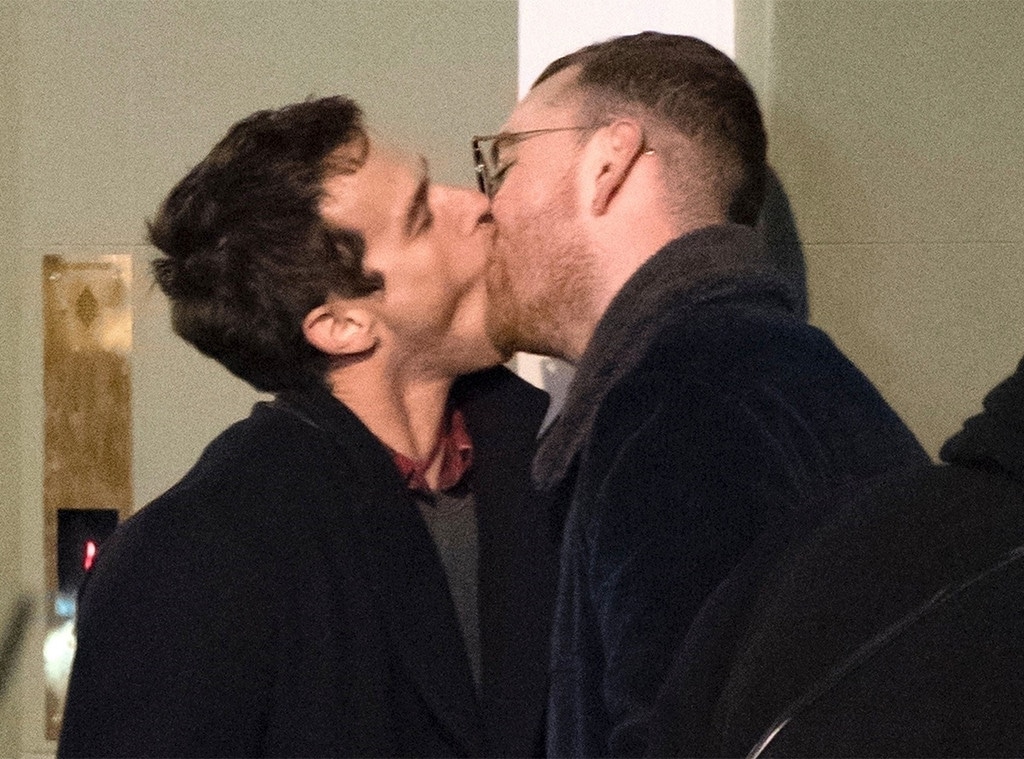 BACKGRID
Sam Smith wasn't afraid to poke fun at his recent makeout session with Brandon Flynn. 
During Friday's episode of BBC Radio 1's Breakfast Show With Nick Grimshaw, the 25-year-old singer spoke about his steamy smooch captured by paparazzi and called it a "joke."
"It was a joke—as a joke we were attacking each other," he said (per Cosmopolitan U.K.). "We were just waiting outside the shop while my sister got cigarettes. I was just joking. I was literally licking his eyeballs. [The photos are] horrendous. I'm going to have to do something crazy to top it."
Smith even compared the kiss to a famous scene in The Little Mermaid. 
"He looks like Ursula sucking the voice out of Ariel," he said (per the magazine). "It's so embarrassing."
Flynn also doesn't seem to be too fond of the photos. After they went viral, he posted a crying face emoji next to a meme of the couple's passionate kiss.
The "Too Good at Goodbyes" singer and 13 Reasons Why star first sparked romance rumors in October after the two were spotted holding hands and kissing in New York. Although, some fans noticed they were liking each other's Instagram posts as early as mid-September. Ironically, Smith had described himself as "insanely single" on a Beats 1 interview at the beginning of that month.
Ever since then, the two have continued to affirm their relationship status by posing in silly pictures and attending events like the Grammys together.
Looks like he's no longer in the Lonely Hour.