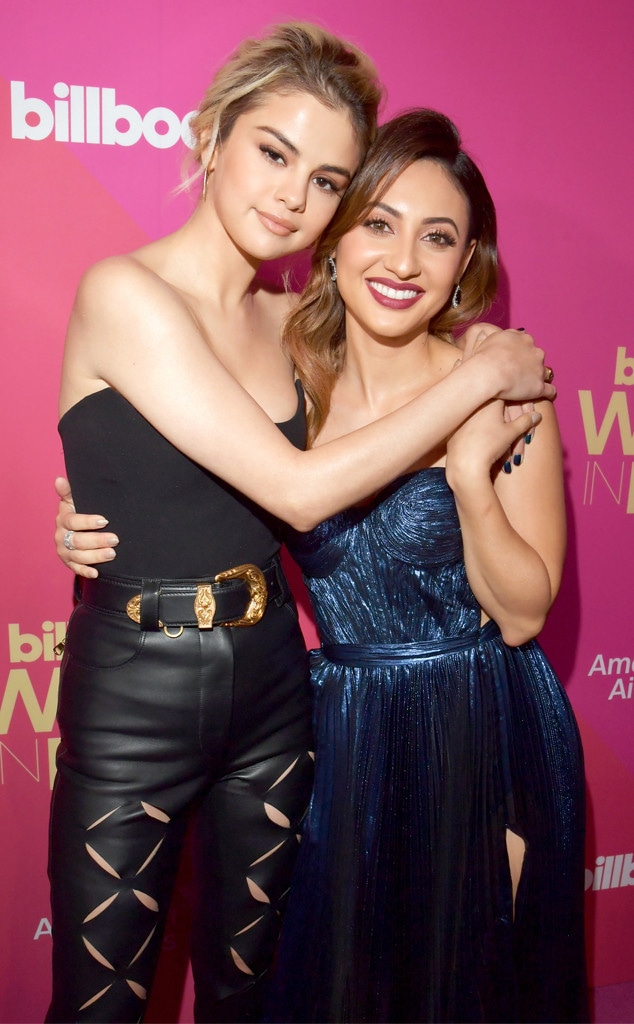 Lester Cohen/Getty Images For Billboard
Selena Gomez's best friend and kidney donor Francia Raisa says the pop singer narrowly escaped death following the procedure. 
In a new interview with W magazine, Raisa discussed the serious health complication Gomez suffered during her kidney transplant last summer, saying she "could have" died. 
"Recovery was hard," she recalled. "I didn't want to eat, I didn't want to drink anything. Selena did have a complication, too. A few hours after our surgery, I woke up and had a text from her that said, 'I'm really scared.' My kidney was very active, and when it turned I broke an artery. They had to take her into emergency surgery and get a vein from her leg and build a new artery to keep my kidney in place. She could have died."
Gomez previously detailed the six-hour surgery that doctors had to perform because of the "flipped" kidney. 
"I'm very grateful that there are people who know what to do in that situation," Selena said in a sit-down Good Morning America interview, explaining that a normal kidney transplant surgery takes two hours.
Francia, 29, also told W she let Gomez make the call on when to disclose the transplant publicly. 
She shared, "We didn't want to tell anybody because recovery was very hard for us, and we went through a depression at the time. We kind of just wanted to be normal and not have that attention on us."
"I really left it up to her," the actress continued. "I've never had anything personal come out about me before. I've dated very famous people, and no one knows because I'm very private. I was like, 'Did you have to be famous?'"
Now like Selena, Francia (who stars on Grown-ish) is fully recovered and living life to the fullest. 
"2018 I am just enjoying," she added. "The show is a hit. My health is good. I have a new home, I have an amazing new boyfriend that I met on set. I went back to dance class for the first time last week. Now I'm more motivated and inspired than ever."