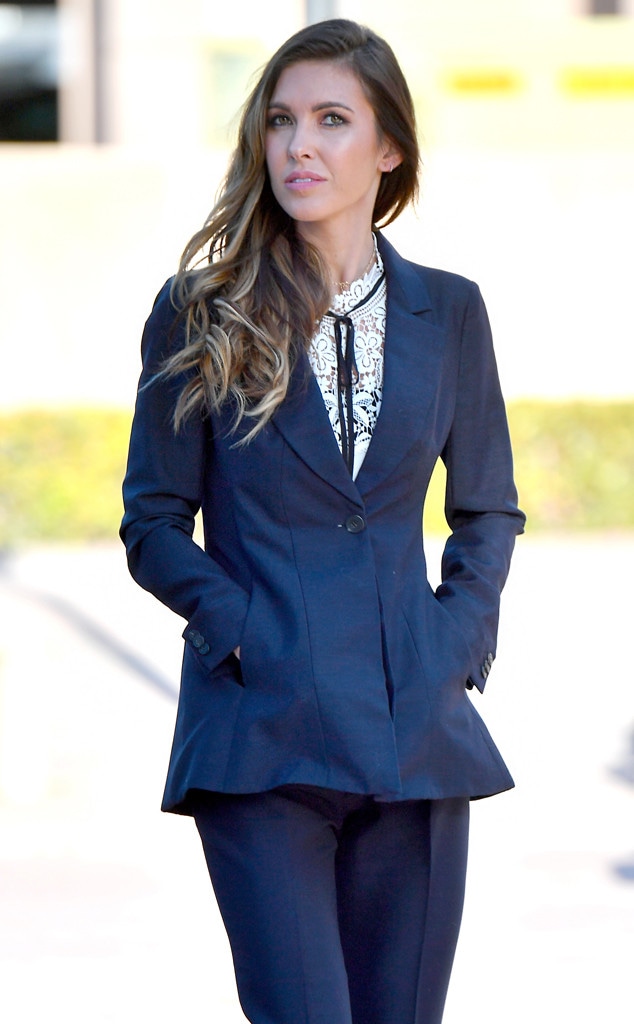 Snorlax / MEGA
Audrina Patridge wants Corey Bohan's visitation with their 1-year-old daughter Kirra to be taken away.
The Hills alum filed court documents on Wednesday in Orange County, Calif., seeking a restraining order against Bohan and asking that his visitation with Kirra be stripped. According to the court documents obtained by The Blast, Patridge claims that Bohan is "stalking" her on social media and that he is being "angry, rude and emotionally abusive" to Kirra.
Patridge also discusses an alleged incident on March 5, in which she claims Bohan threatened her. As a result Patridge says in the court documents, "I am more afraid of him now than ever, and fear for the safety of our daughter Kirra when she is in his care."
Bohan has also filed a response to Patridge's court documents, denying her claims. In the documents obtained by The Blast, Bohan states that there's been "no domestic violence to justify" Patridge's TRO request, adding that their child is not in danger.
He also denies stalking his ex on social media, saying in the documents, "She has blocked me from viewing her accounts and I have blocked her from viewing my accounts."
Bohan states that the filing on Wednesday was Patridge's way of "purposely sabotaging" his time with Kirra and is asking the court to deny her request.
Back in September, Patridge filed for divorce from her husband of 10 months and obtained a temporary restraining order. Patridge's rep told E! News at the time, "Audrina's number one priority is her daughter and she asks for privacy at this time." No charges were filed against Bohan due to lack of evidence.
E! News obtained Bohan's divorce response in October in which he stated he wanted spousal support from Patridge and joint legal and physical custody of Kirra.