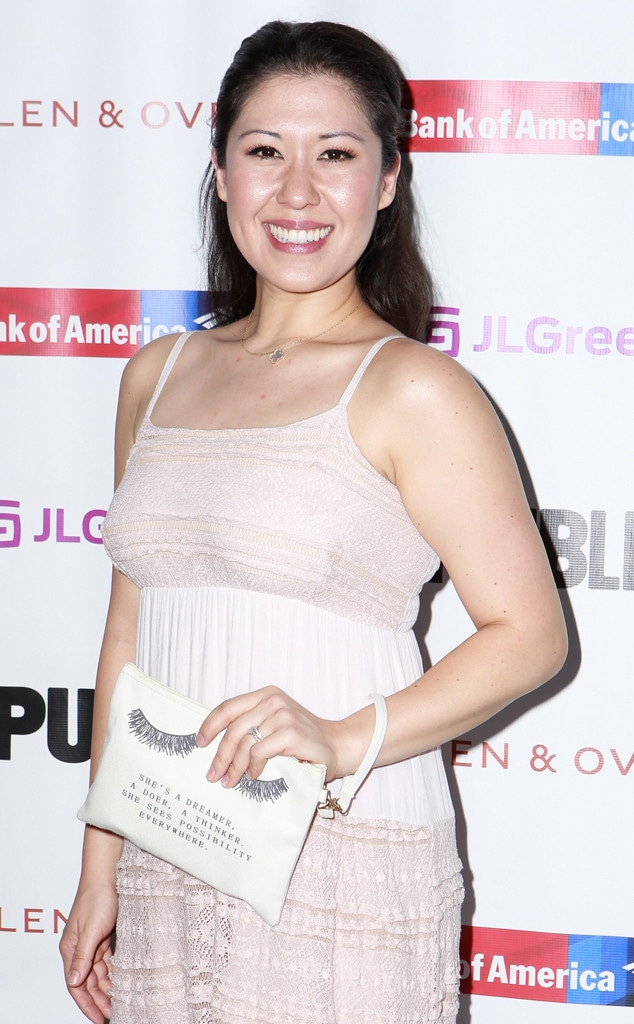 Gonzalo Marroquin/Patrick McMullan via Getty Images
After a car crash hospitalized Ruthie Ann Blumenstein and killed her 4-year-old daughter Abigail, the Broadway star provided her followers with a life update.
"Thank you for your prayers over our families and holding us in our pain," a note shared via her Twitter account read. "We are extremely grateful for your kindness and generosity." 
The tragic incident took place Mar. 5 in Brooklyn, New York. According to the New York Police Department, a 44-year-old driver "failed to maintain control" of her vehicle and struck pedestrians at the intersection of Ninth Street and Fifth Avenue in Park Slope. The car didn't stop until it hit a parked and unoccupied car. 
NBC 4 New York reported the driver claimed to have medical issues. She was hospitalized and is now in stable condition.
Blumenstein, who uses the stage name Ruthie Ann Miles, and her daughter suffered "various injuries to their heads and bodies," the NYPD reported. Both were taken to Methodist Hospital, where Abigail was pronounced deceased. Blumenstein, who is pregnant, is in stable condition.
"Ruthie is now out of the ICU and healing," the note continued, "by all accounts it is a miracle our second child is unharmed."
Blumenstein and her daughter weren't the only ones hit by the driver. Another woman, Lauren Lew, and her one-year-old son Joshua were also struck by the vehicle. While Lew is in stable condition, her son was killed. In addition, a 46-year-old male pedestrian was hit and hospitalized. He is also in stable condition.
"Please continue to pray for the Lew and the Blumenstein families as we process the unthinkable and lay our grief in the arms of Jesus," the note continued. "Joshua and Abigail are now resting in Heavenly peace and Joy."
A GoFundMe page was set up for Ruthie and her family by friend Jack Stephens. 
"Ruthie is beloved by her many friends and colleagues in the Broadway and touring communities," he wrote. "She is always kind and always has a smile. It is our honor to help her in this difficult time." 
Several members of the Broadway community—including Lin-Manuel Miranda, Kristin Chenoweth, Ben Platt and Josh Groban—tweeted their condolences for Blumenstein's loss and urged their followers to donate.
At the time of this writing, the GoFundMe account had raised about $386,000—surpassing its original $5,000 goal. A GoFundMe account was also set up for Lew and her family. So far, it's raised nearly $207,000. 
In 2015, Blumenstein won a Tony Award for her performance in The King and I.