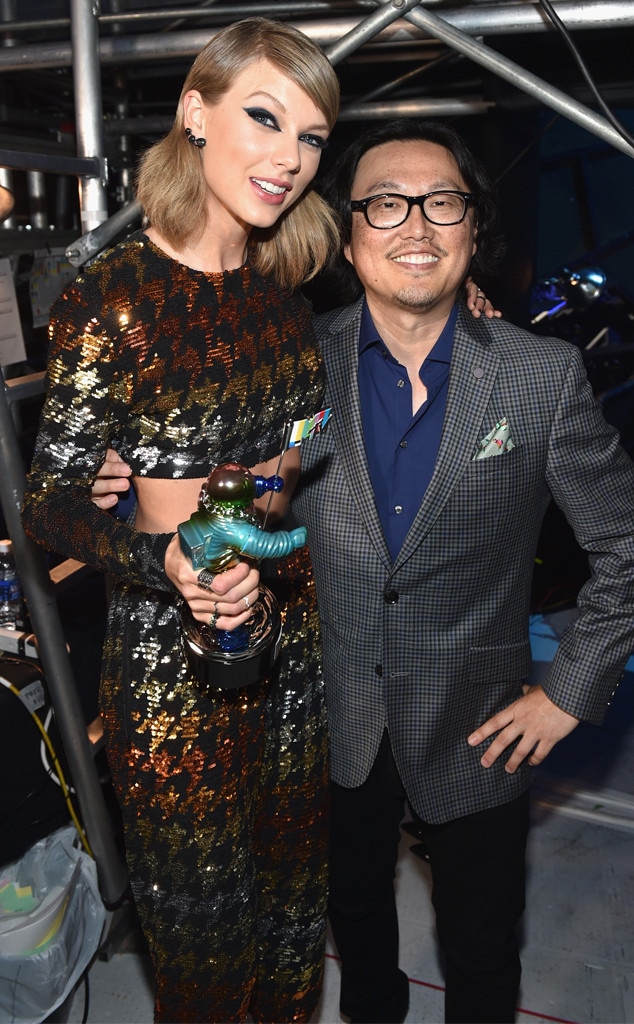 Getty Images
When it comes to Taylor Swift's "Delicate" music video, fans are in for a surprise according to her longtime director, Joseph Kahn.
In an exclusive interview with E! News while promoting his new "Live Grand" campaign for Grand Marnier, Kahn dropped hints about what viewers can expect to see.
"It's going to be unexpected and it's going to be grand," he revealed. "I can't get into too much detail. The need is love and the expression of it. And it's not about flowers. People have been sending me ideas, and generally it's like flowers, or pink dresses or blue skies. And those are all the things you'd think you'd want in a video, but they wouldn't fill what you need out of a song like that. So, I think I have a plan here to address that, but it's completely unexpected."
On Monday, Swift shared a video to her Instagram account announcing the video's release which is set for March 11 during the iHeartRadio Music Awards.
When asked about their creative process when making a video, Khan, who has collaborated with Swift on "Look What You Made Me Do," "…Ready for It?""Blank Space," "Bad Blood," "Wildest Dreams" and "Out of the Woods," gave details on how the duo work together behind the scenes.
"Everything we do is completely collaborative," he explained. "I've always said on a certain level, she's almost co-director on these videos. People give me a lot of credit, but I think people find it very hard to believe that this beautiful, svelte, incredibly attractive girl is also a genius."
He continued, "Like, you don't put those two things together. You think, 'Oh, she has these gifts. She must not have the others.' But remember, she has been writing songs herself since she was a teenager and selling to record companies. She's a writer at heart. And she may kill me for saying this, I think she's also a nerd at heart, too."
As for something that fans would be surprised to know about the famous singer? Kahn had nothing but positive things to say.
"I don't know if it would be a shock, but she's literally as friendly as she appears to be, which is shocking for me because whenever I work with a lot of people, a lot of times, the persona they have in public is not the persona they have in private," he said. "But, it's the one particular case where it seems, for me, that the outward expression of who she is—literally on stage—is what she's like in person, which is quite magical."
Here's hoping the new video is just as magical!