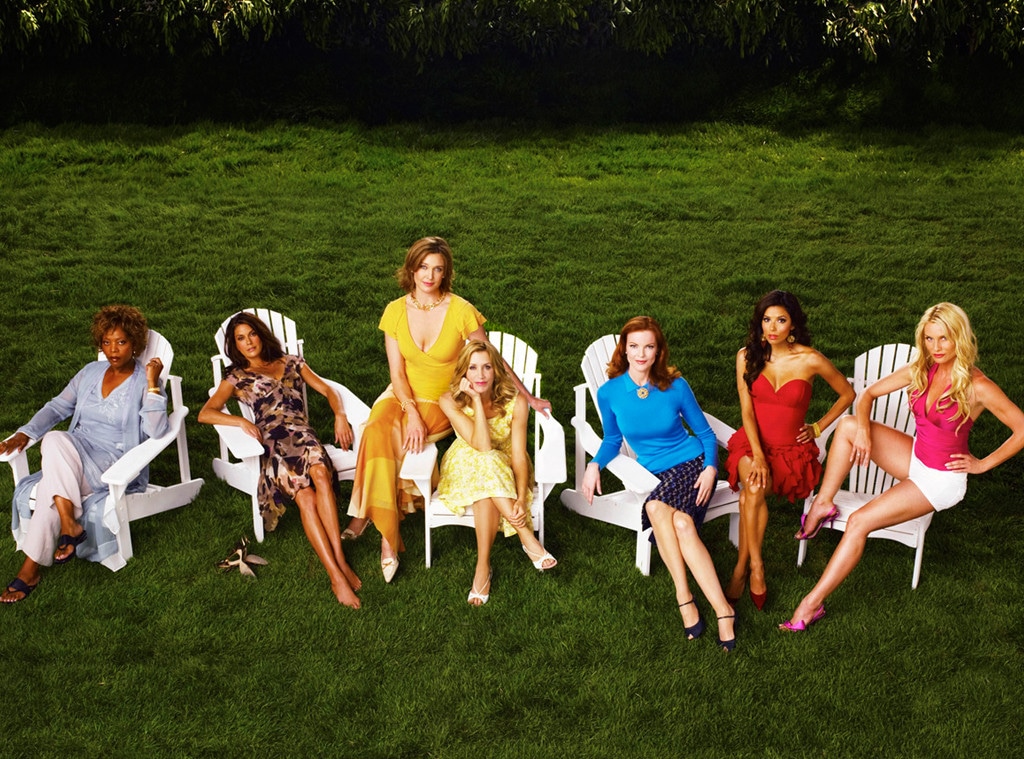 ABC
Teri Hatcher is ready for a Desperate Housewives revival, but she doesn't know if it will ever actually happen.
The actress, who played Susan on the ABC series, appeared on ITV's Loose Women on Wednesday and talked to the co-hosts about the TV series and whether there's a possibility of a revival.
"We all miss Desperate Housewives, if there was ever a chance for that to come back, would you go back?" Hatcher was asked on the show.
"I would be the first person, yeah, I never wanted it to be over, I loved those characters," Hatcher shared, before admitting that she doesn't think the chances of a revival are "very good."
Why?
"Well just because of the creators, I mean it's not the women, I think the women would probably all do it," Hatcher said. She later shared that while she's "not so much" in touch with the other women, she's "supportive" of what everyone's doing in their lives, mentioning Eva Longoria's pregnancy.
"Very excited that Eva's about to have her first baby," she told the co-hosts.
Longoria, who played Gabrielle on the series, also spoke out about a Desperate Housewives revival in December.
"I wish! I love that show. I miss it every single day. I miss being Gaby. I miss being on set. I miss everything about it. But our creator [Marc Cherry] has said many times he wouldn't bring it back," Longoria told NewBeauty. "Plus, we're all so busy. Felicity [Huffman] is always off doing some Emmy award-winning show. I'm busy with my projects. I don't know if it will ever happen, but I'm all for the idea!"
After eight seasons, Desperate Housewives went off the air in May 2012. Would you like to see a revival or do you like how the show ended?
Sound off in the comments!