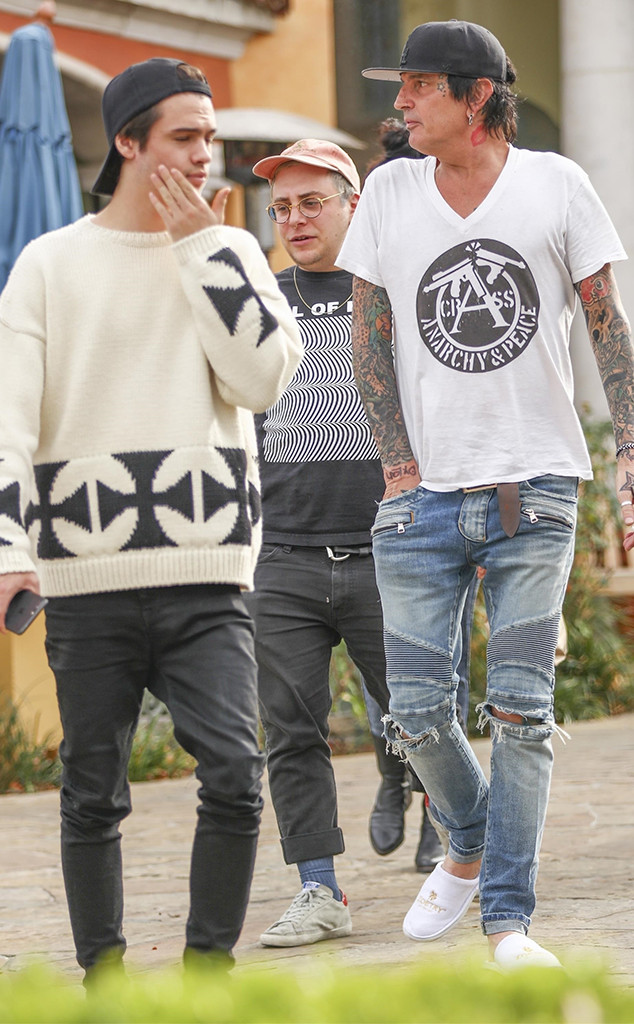 IXOLA / BACKGRID
UPDATE: Brandon Lee is sharing his side of the story.
"I'm devastated at the events of the last several days that have been a result of my father's alcoholism. I've worked tirelessly organizing an intervention and it's incredibly upsetting that it never came to fruition," the 21-year-old said in a statement to People. "I wanted my dad's hopeful sobriety and recovery to be a private family matter but, as a result of his accusations on social media, I feel forced to speak out. I have and will continue to cooperate with law enforcement as needed. I love my father and just want to see him sober, happy and healthy."
Tommy, however, insists he does not have a drinking problem. "LMAAAO!!!! I'm happier than I've been in my entire life. I have a few drinks here & there because I'm f--kin retired and enjoying my life," he wrote on Twitter. "I worked 30+ f--kin years I deserve it. You didn't arrange any intervention, you barely spoke to me while u were here. Just coverin ur ass!!"
—————
New details are being revealed into Tommy Lee's alleged fight with Brandon Lee.
Police confirm to E! News that on Monday evening, a physical altercation occurred between the father-son duo.
As a result, Tommy sought medical treatment at a hospital. According to police, the rock star is alleging that a criminal offense took place. At this time, the investigation is ongoing and nobody has been charged with a crime.
In fact, police told E! News that Brandon is being cooperative in the investigation and a witness was interviewed soon after the incident.
"My heart is broken. You can give your kids everything they could ever want in their entire lives and they can still turn against you," Tommy wrote on Twitter with a photo (that has since been deleted) of his bleeding face. "Good job Brandon! Great son!"