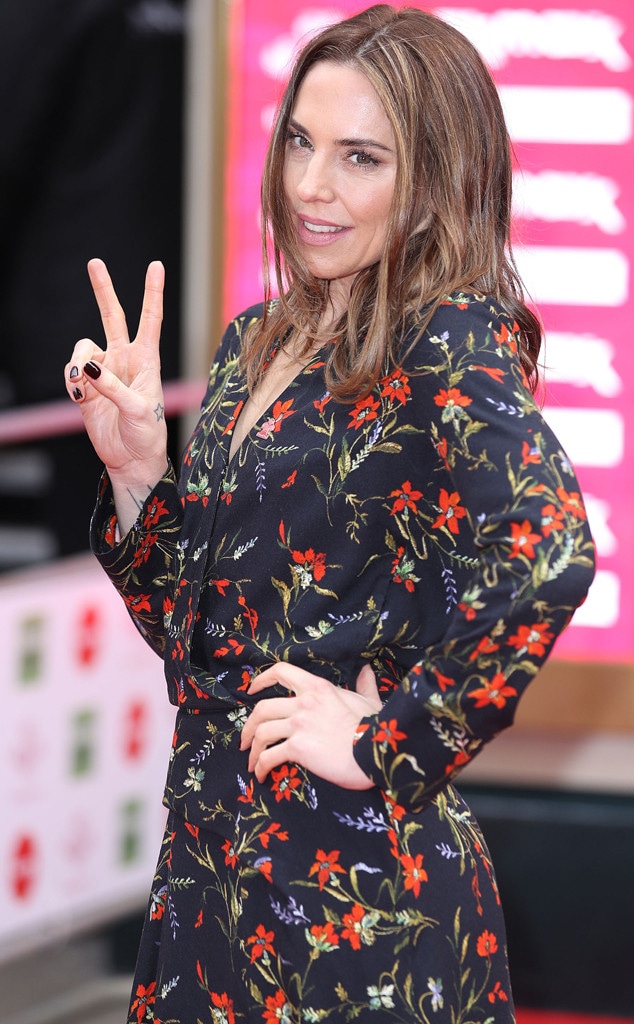 Mike Marsland/WireImage
Not so fast! Mel C has denied the Spice Girls were asked to perform at the royal wedding. 
Addressing Mel B's recent comments, the singer said the British girl group's invites to Prince Harry and Meghan Markle's big day "haven't turned up" in the mail.
As she quipped at The Prince's Trust Awards in London on Tuesday, "Oh yes there's been quite a lot of press interest there, my invite hasn't turned up yet. It was all that snow. I think the mail's been a bit held up in the snow."
She continued, "I think [Mel B] was joking. I think the media ran with it a little bit." 
During a recent appearance on The Real, Mel B alluded to the "five Spice Girls" receiving invitations to the May 19 event. 
She held back from fully describing the "proper" invite, and when asked if a performance was in store Mel B responded, "I'm not saying any more! I've said enough!"
Sporty Spice doubled down on the denial, according to The Sun, who reports she said there are "no plans" for the group to attend "at the moment." She reportedly explained, "I've met Prince Charles lots of times. I'm going to ask him where my invite is because I haven't got mine yet, Mel B said she has hers."
Mel C also shared in part, "I don't think you'll be seeing the Spice Girls on stage this year... We're all just dead busy. So if anything were to happen, it wouldn't be now."