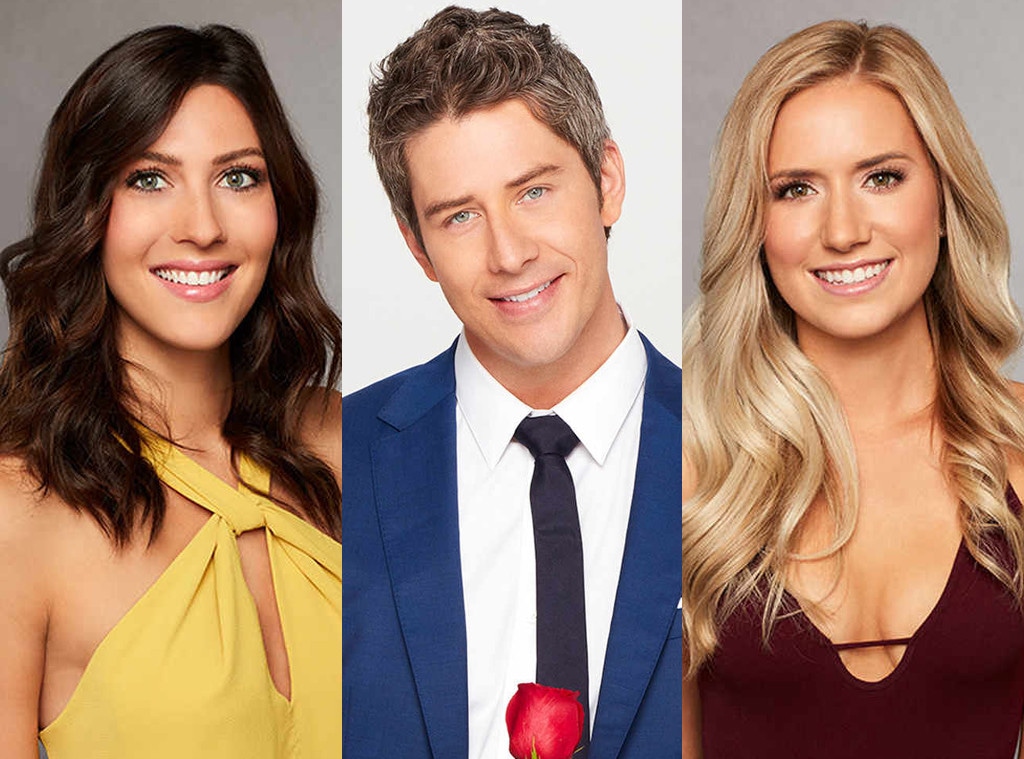 ABC/Craig Sjodin
Bachelor Nation is shook, including the master of all things Bachelor Chris Harrison. In the finale of Arie Luyendyk Jr.'s season of The Bachelor, Arie sent Lauren Burnham packing and proposed to Becca Kufrin…only to break up with Becca and go after Lauren. Drama.
"I've had a change of heart," Arie said.
Harrison has been overseeing The Bachelor, The Bachelorette and the other spinoffs as host since the beginning and the move shocked him. "That was wild," he said on Good Morning America. "Sixteen years of this and that was breathtaking. It was a lot even for me. It's a lot to take in.
"It's going to take a little bit of time to process all of that, even for myself," he continued.
According to Chris Harrison, it was about six-eight weeks that Arie struggled with his feelings and the duo were about to do another couple week in Los Angeles when it all came to a head.
"That's when he came to me and said, 'I can't fake this for another weekend. I know I really care about Lauren and I want to give this a shot.' That's when he made the choice," he said.
The breakup was played out in an unedited scene for viewers to take in, prompting backlash from Bachelor Nation with former Bachelors and contestants weighing in on Twitter.
"I get it. It's a TV show. But why must you make the soon-to-be-broken-hearted vocalize just how in love they are full well knowing just how much those very words are going to slap them in the face @BachelorABC?," Trista Sutter tweeted with thumbs down emojis and the hashtags "#itsnotnatural" and "#itsnotcool."
"I expect to catch some heat for this," Chris Harrison admitted. "In my opinion you don't just get to tell the fairy tales. That's not real life, that's not how this works. That's not how my life worked…But then there's stuff like this, this real life that happens. I think it's something we can all relate to and I think that's probably what's going to stir everybody up. It draws something inside of all of us that we can all—we've all been there."
The Bachelor finale continues on Tuesday, March 6 at 8 p.m. on ABC. Be sure to come back to E! News for more, including an interview with Arie Luyendyk Jr., the man at the center of all of this mess.