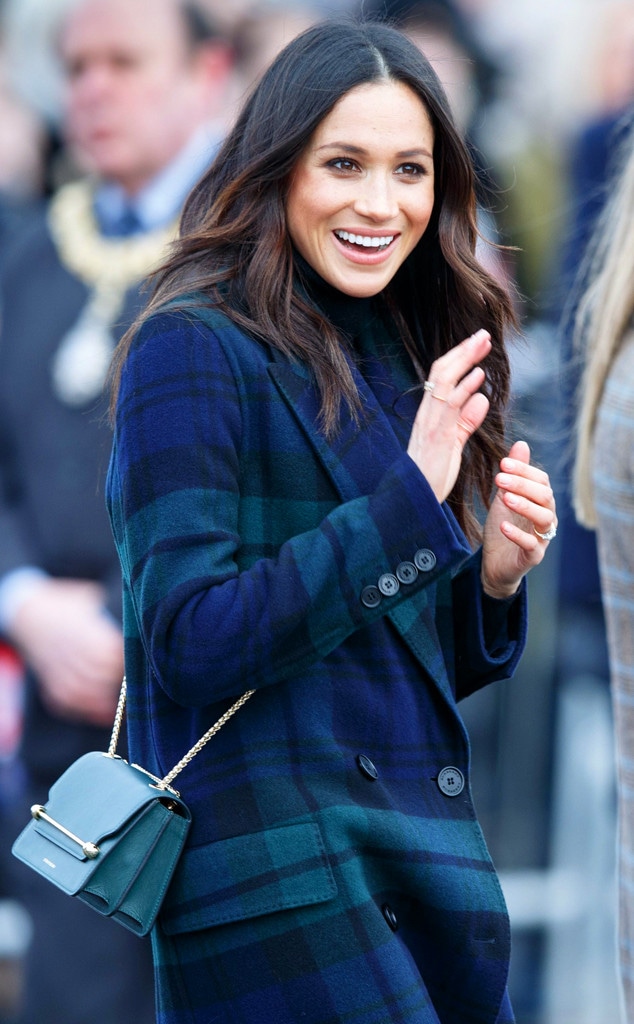 ROBERT PERRY/EPA-EFE/REX/Shutterstock
Wedding bells for Meghan Markle just keep getting louder and louder.
With a little more than two months to go until the Suits star and Prince Harry tie the knot, E! News is learning more details about a special event the bride-to-be recently enjoyed.
A source confirms that Meghan was treated to a bridal shower at Soho Farmhouse in Oxfordshire this weekend.
"Markus Anderson has helped throw the shower for Meghan and a small group of mostly her London friends," an insider shared with us. "It's just a relaxing day of good food and pampering."
According to the venue's website, the member's club sits on 100 acres of Oxfordshire countryside. Guests can enjoy spas, a cinema, tennis courts, horse stables and more amenities.
Meghan's friends in attendance included Lindsay Jill Roth and Heather Dorak. As for the actress' mom Doria Radlan, we're told she will be at Meghan's upcoming bachelorette bash that is described as a "low-key" and not so wild party with close friends.
Doria is also set to reunite later this week with her daughter when Meghan becomes baptized and confirmed in the Church of England.
A palace source confirmed that the special ceremony will take place at the Kensington Palace chapel and be performed by Archbishop Justin Welby. In addition, Meghan's dad Thomas Markle is expected to fly in for the baptism where he will likely meet Prince Harry for the first time in person.
As for that exciting wedding arriving sooner rather than later, royal watchers were excited to learn late last week that 2,640 members of the public will be invited to the special ceremony.
The couple will welcome commoners into the grounds of Windsor Castle to watch the arrivals of the bride and groom at St. George's Chapel.
Kensington Palace said last month that Prince Harry and Meghan are "hugely grateful for the many good wishes they have received since announcing their engagement," adding that they "are very much looking forward to the day and to being able to share their celebrations with the public."
We can't wait to watch the celebrations continue to unfold.