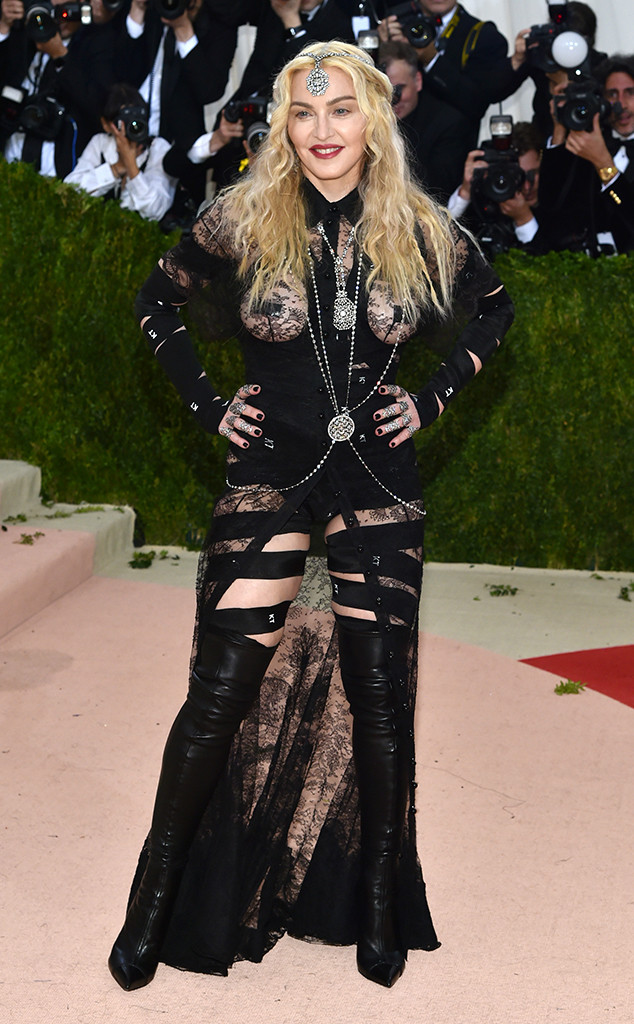 Andrew H. Walker/REX/Shutterstock
Madonna hosted her highly exclusive Oscars after-party last night and, per usual, the event was flooded with some of Hollywood's hottest stars.
In a photo uploaded to the iconic singer's Instagram account today, Madonna posted an image alongside Kim Kardashian and Cardi B, writing, "Gang-Gang" in the caption. In the pic, the women are posing while peering through a ripped sheet of white paper.
And in a video posted by Cardi B's stylist Kollin Carter on the social media app, the women can be seen ripping the paper while Madonna bites the backdrop, wearing long gloves and a black biker hat. Cardi performed at the event and wrote of the experience on her Instagram account.
"I met my real life IDOL @madonna," she said. "I can't even believe I performed at her event and it was the most meaningful performance ever. I grew up with my mom listening to Madonna for hours. I performed 'Material Girl' freshman year in high school, listen (sic) to her on all my photo shoots to have super confidence and always mentioned her in my interviews. The best part about it is she was everything I thought she would be. A liberal kick ass feminist bitch. I'm soo happy."