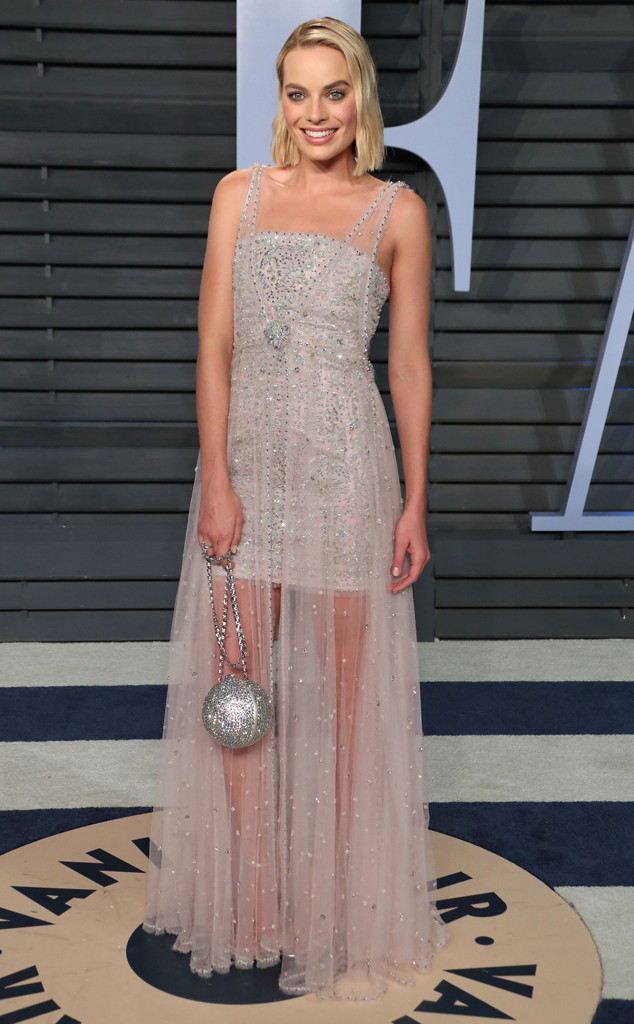 Matt Baron/REX/Shutterstock
As the 2018 Oscarswrapped, the stars—and their fashions—headed to Vanity Fair's annual after-party. Rest assured—it was as glamorous as ever.
Following the usual party protocol, actors and actresses, models and moguls lined the blue and white carpet at the Wallis Annenberg Center for the Performing Arts in Beverly Hills Sunday night, dressed to the nines in designer garb.
While the famous faces struck poses solo or alongside their significant others, the most A-list partner of the night was the Oscar statue, which this year's winners toted to the soirée with pride.
As to be expected of the recurring bash, there was no shortage of style as stars sported vivid colors, embellished fabrics and creative cuts.