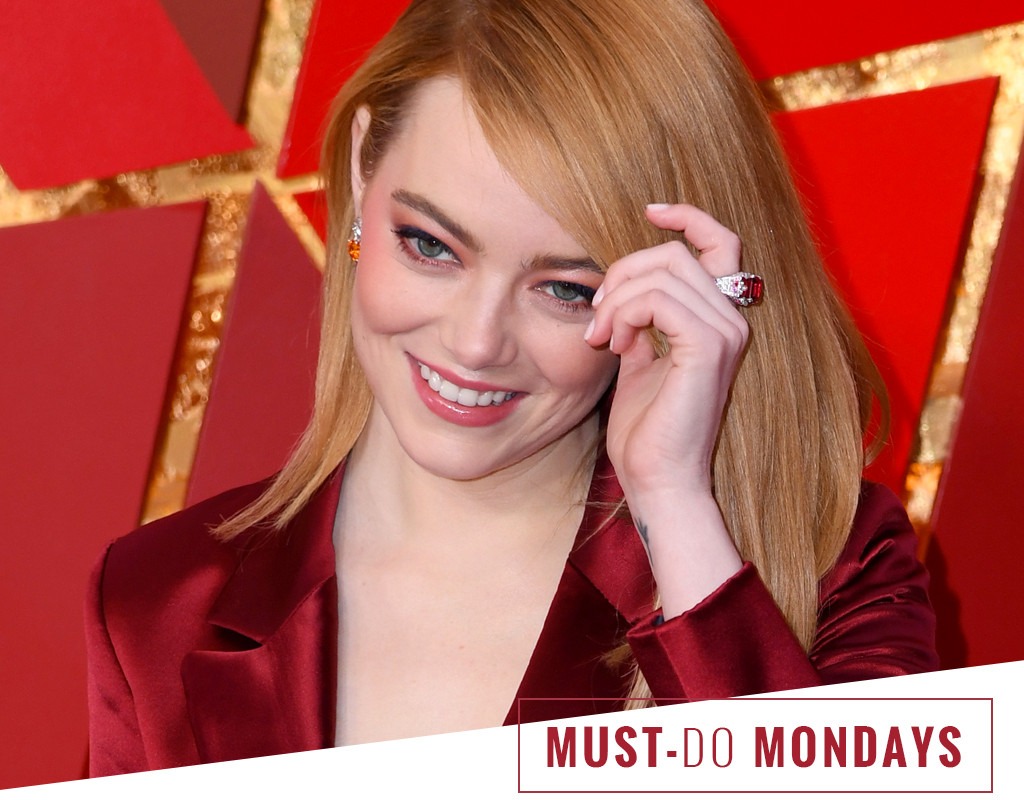 Stephen Lovekin/BEI/REX/Shutterstock
If it's good enough for the queen of England, it's good enough for Emma Stone.
In a surprising but appreciated move, the La La Land actress walked the 2018 Oscars red carpet in a pantsuit sans shirt. While her maroon eye makeup and statement earrings complemented the bold choice, her nails were kept minimal in a sheer pink.
"Emma is sporting a custom Louis Vuitton maroon pantsuit for this evening's red carpet. This outfit called for a classy, glamorous nail to offset her androgynous look," said celebrity manicurist Emi Kudo. "Essie's sheer, pale pink Ballet Slippers was the picture-perfect choice, finishing with essie's gel.setter for added gel-like shine."
The best-selling hue is also a favorite among royals, like Kate Middleton and Queen Elizabeth II. Royal etiquette dictates that no bold-colored polish be worn. Why the Duchess of Cambridge prefers to keep it simple with no or clear polish on the day to day, the queen has worn the pinkish nude for three decades. 
At $9 a bottle, it may be your only chance to wear something a royal and an Academy Award-winner has, too!
Be sure to watch E! News Monday for more Oscar coverage at 7 and 11 p.m., only on E!