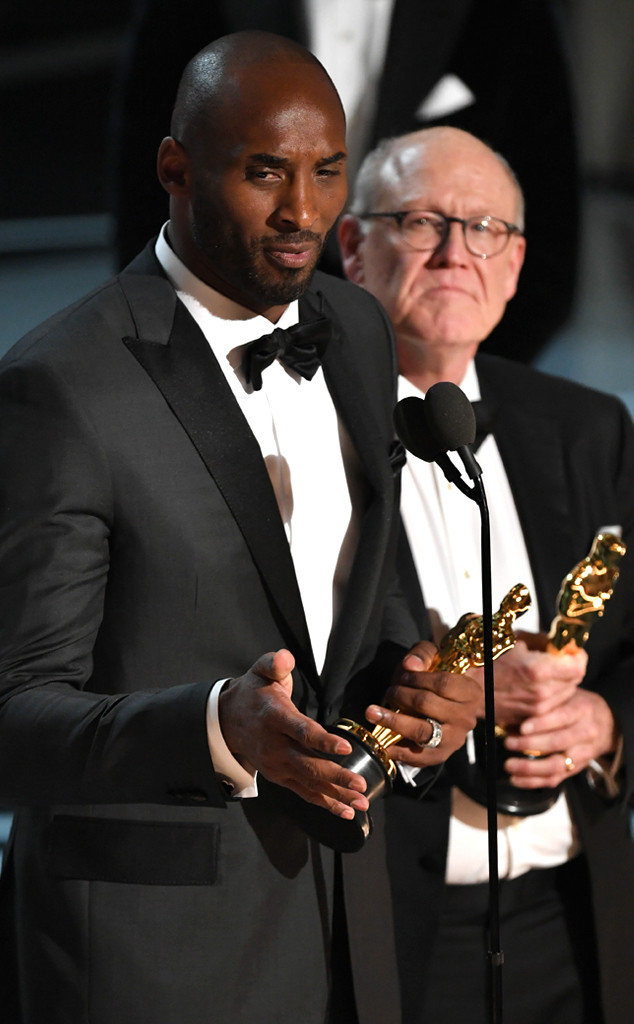 Rob Latour/REX/Shutterstock
Bet you weren't expecting this during the 2018 Oscars!
During tonight's star-studded award show at the Dolby Theatre in Hollywood, cast members from Star Wars: The Last Jedi appeared on stage to present the award for Best Animated Short Film.
While the category is nothing new, pop culture fans were quite surprised to learn the winner of tonight's trophy.
Anybody know former Los Angeles Lakers and basketball superstar Kobe Bryant? Well, he's now an Oscar winner!
"As basketball players, we're really supposed to shut up and dribble. I'm glad we can do a little bit more than that," Kobe shared during his acceptance speech. "Thank you Academy for this amazing honor."