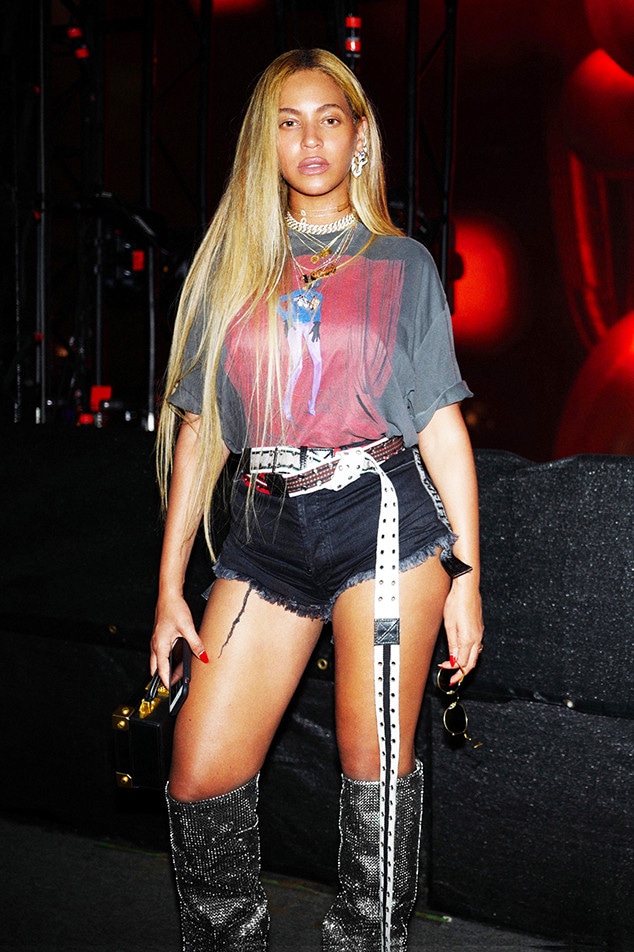 Courtesy of Beyoncé
Beyoncé is in prep mode. 
The music superstar is once again eliminating meat and dairy products from her diet, revealing on Instagram today that she's going vegan in the weeks leading up to Coachella 2018.
"44 days until Coachella!! Vegan Time!!" she captioned snapshots promoting 22 Days Nutrition, the vegan meal plan Queen Bey co-launched in 2015. As mom Tina Knowles previously echoed to E! News, the Lemonade artist is dedicating plenty of time to rehearsal. A few of the images featured Beyoncé practicing her moves alongside a number of backup dancers. 
More than 250,000 people will descend upon the Indio, Calif. desert in late April, where Beyoncé, The Weeknd and Eminem are scheduled to headline the popular arts and music festival. 
So what's the big deal about Bey switching up her diet? The BeyHive will recall when their leader and hubby Jay-Z first practiced veganism in 2013 for 22 days straight. She then teamed up with exercise psychologist Marco Borges to create a routine for others looking to transform their health from the inside out. 
"I am not naturally the thinnest," Beyoncé explained on Good Morning America. "I have curves. I'm proud of my curves and I have struggled since a young age with diets and finding something that actually works, actually keeps the weight off, has been difficult for me."
She also revealed, "I felt like my skin was really firm, a lot tighter than when I deprived myself of food and got the weight off fast... The weight stayed off."
Are you feeling motivated by Bey's commitment to a plant-based lifestyle? Sound off in the comments!