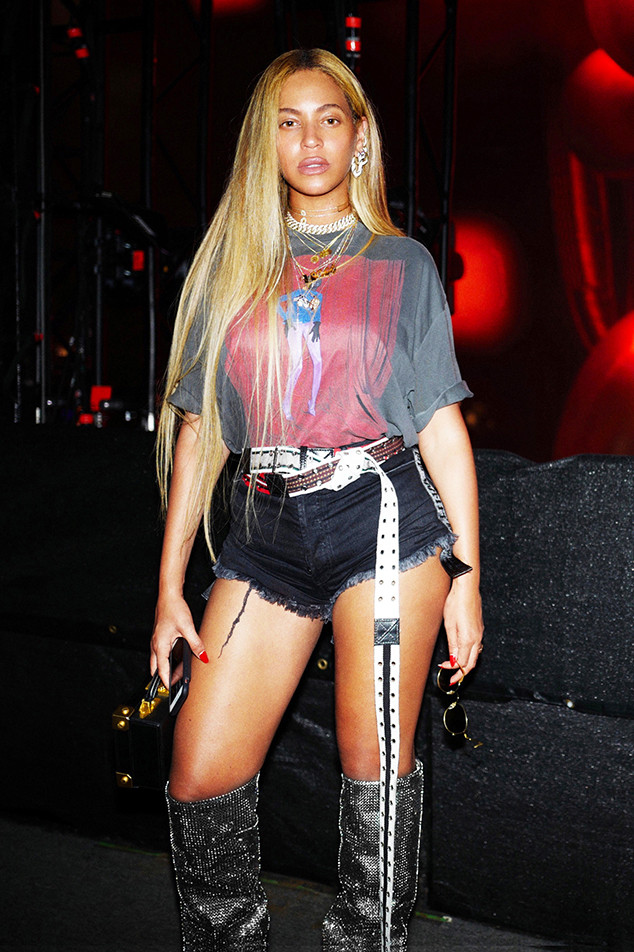 Courtesy of Beyoncé
Beyoncéis in prep mode.
The music superstar is once again eliminating meat and dairy products from her diet, revealing on Instagram today that she's going vegan in the weeks leading up to Coachella 2018.
"44 days until Coachella!! Vegan Time!!" she captioned snapshots promoting 22 Days Nutrition, the vegan meal plan Queen Bey co-launched in 2015. As mom Tina Knowles previously echoed to E! News, the Lemonade artist is dedicating plenty of time to rehearsal. A few of the images featured Beyoncé practicing her moves alongside a number of backup dancers.
More than 250,000 people will descend upon the Indio, Calif. desert in late April, where Beyoncé, The Weekndand Eminem are scheduled to headline the popular arts and music festival.