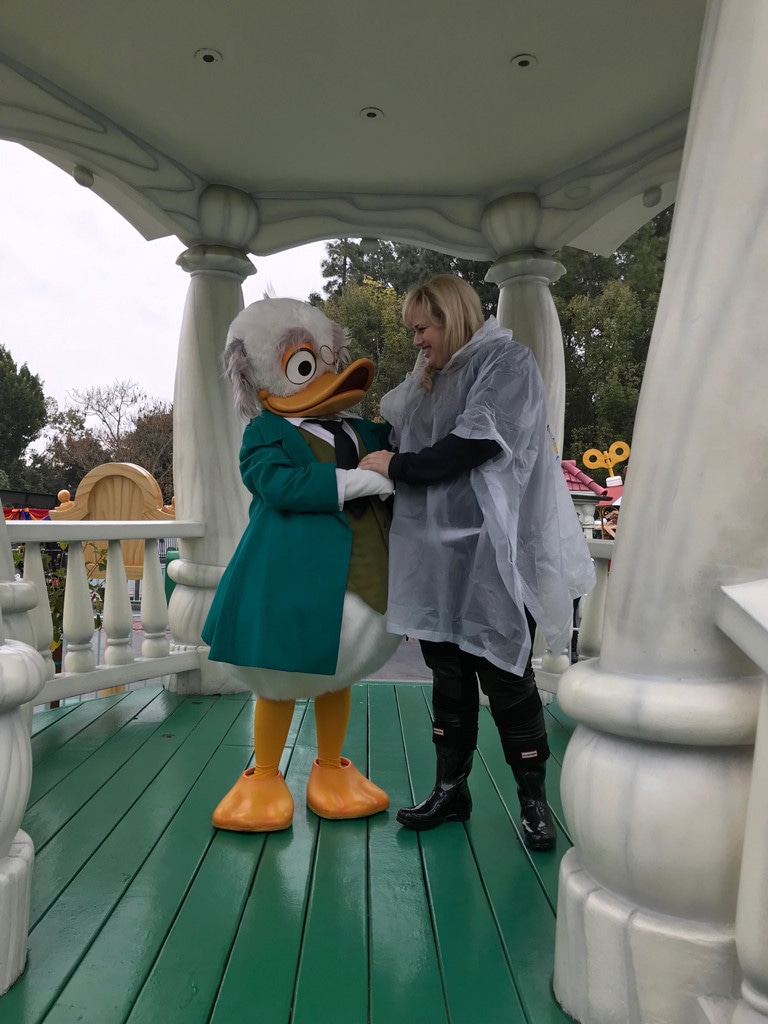 Twitter
Rebel Wilson is coming for Amy Schumer's surprise wedding crown!
The Australian actress, who is celebrating her 38th birthday at Disneyland today, took to Twitter to tease her 2.95 million followers that she, too, tied-the-knot in a secret ceremony.
"I wasn't going to say anything, but I secretly got married today in a private ceremony in Toontown," she wrote while posing alongside the famous Disney character, Professor Von Drake.
"The bride wore a white poncho and wellies," one follower joked in response to the star's hilarious tweet. "The groom wore a long jacket and no pants."
"So you married for the money?" another user quipped.
Wilson also posted an image to her Instagram story with the duck, revealing her exciting news point-blank:  "I am now married."
Prior to sharing the exciting announcement via social media, Wilson thanked her two friends for joining her on her big day.
"Thank you to my Disney friends for an epic birthday breakfast!" she wrote. "And to @downtownlilbrown & Noemy for getting up at 5am to come here so early!!"
Wilson, who is just coming off a whirlwind press tour for the final installment of her Pitch Perfect franchise, has another exciting project coming out this June. The actress will star alongside Anne Hathaway in The Hustle, a remake of the 1988 crime comedy, Dirty Rotten Scoundrels.
Happy birthday, Rebel, and congratulations on your big day!