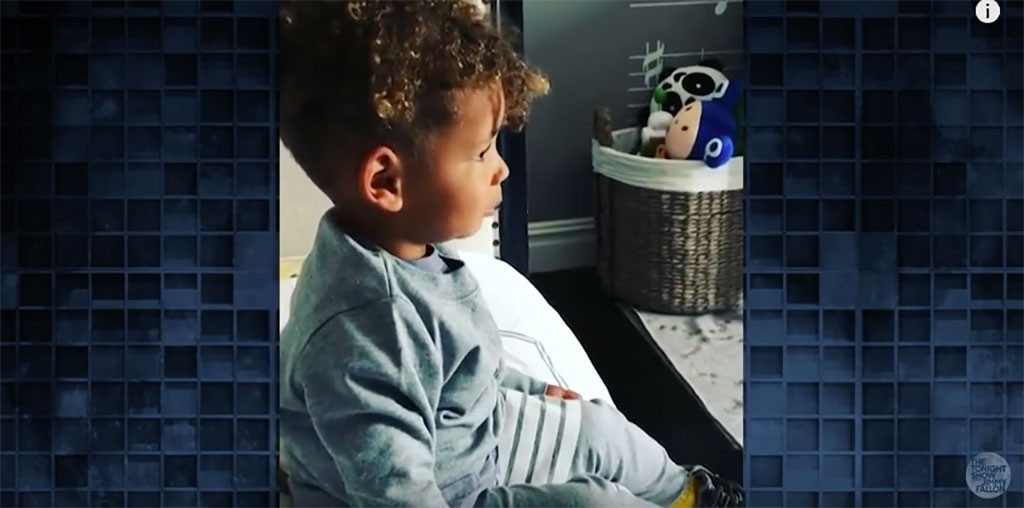 YouTube
Need a beat? Alicia Keys' 3-year-old son has one.
It seems the apple doesn't fall far from the musical tree for little Genesis, the second son of the 15-time Grammy winner and star music producer Swizz Beatz. Needless to say, the toddler has rhythm running through his blood and is already trying his hand at beatboxing. 
"He's picked up something naturally," Keys said of her little one Thursday night on The Tonight Show. "He just started doing it. He just started getting his own flow."
Much like his talented 7-year-old brother Egypt, who became a credited producer on Kendrick Lamar's Untitled Unmastered at 5 years old, it seems Genesis, too, is already off to making music. 
"His latest beatbox is around the word avocado," the proud mama revealed. As an added bonus, Jimmy Fallon shared a clip of Genesis dropping a beat. 
With his dad offering some vocals, the little guy gives it his all in the video—and it's too adorable for words. "He's so cute," Keys gushed. 
"I was thinking maybe we could be like the new Jackson five," she added. Hey, they've got plenty of talent to pull together!
So much talent, in fact, that Keys confirmed Harvard is planning on doing a case study on the successful couple. "I'm trying to figure out where that's landing on me," she said. "I like it."
Meanwhile, the songstress confirmed she has new music up her sleeve. As she assured, "New music is coming so soon. I'm ready to put my spell on you."
We're ready and waiting!