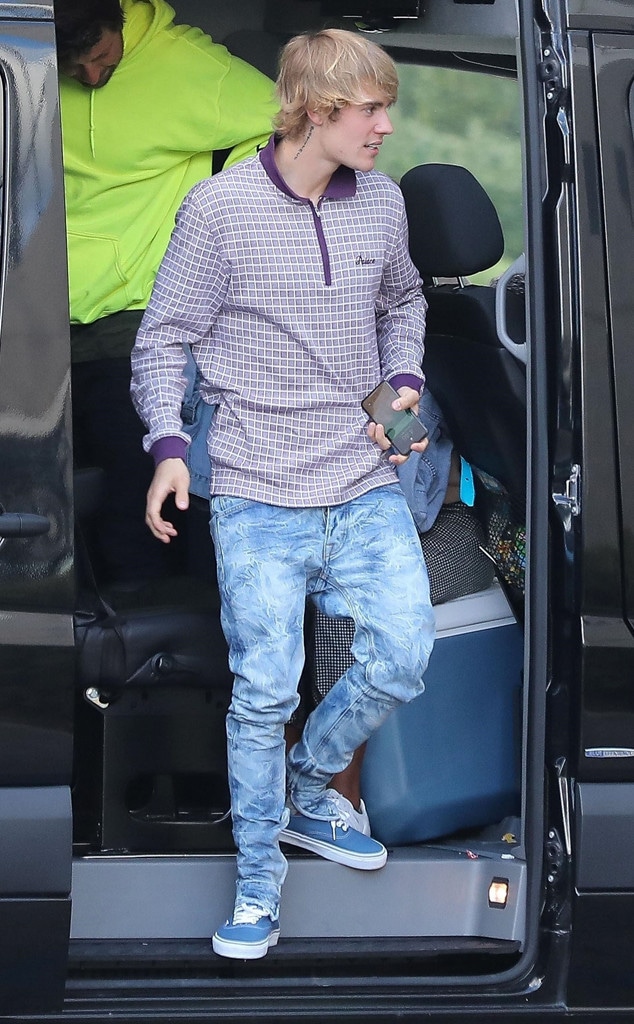 BACKGRID
Justin Bieber is feeling the love on his 24th birthday!
As Beliebers around the world marked the pop singer's special day, E! News is learning how the "Baby" singer celebrated in Los Angeles.
According to a source, Justin met up with some friends for a quick birthday lunch at the London West Hollywood.
Once their meal was complete, a caravan of limos pulled up to pick up the singer and his friends. The birthday crew then headed to MB2 Raceway in Sylmar, Calif., for an afternoon of go-kart racing.
"Justin couldn't wait to hit the race track and let his adrenaline junkie side come out right away. He was very into it and was going faster than anyone," an eyewitness shared with E! News.  He loved the challenge of racing his friends and he got very competitive about it. He was hooting and hollering having a great time. They all had a fun time and spent several hours at the track before leaving in limos and heading toward Beverly Hills."
Close friends including Pastor Carl Lentz, Pastor Judah Smith, Scooter Braun and Ryan Good were in attendance for the celebration.
In addition, photographers spotted Justin's mom Pattie Mallette enjoying the special day.
"When they arrived at the race track, Justin was greeted by his mom who was waiting for him at the entrance. He was so happy to see his mom and gave her a big tight hug," our eyewitness shared. "Everyone walked inside hugging with their arms around one another. It seemed like a very tight group that was happy to have an afternoon of fun together."
One person who appeared to have missed out on the activities was girlfriend Selena Gomez. But before fans get too worried, the "Come and Get It" singer took to Instagram earlier in the day to wish her man a great day.
"March 1, 1994 someone I know that happens to be super cool was born," she wrote to her 134 million followers. "Boom."
Happy Birthday to the Biebs!